Abalone - Seabed Pendant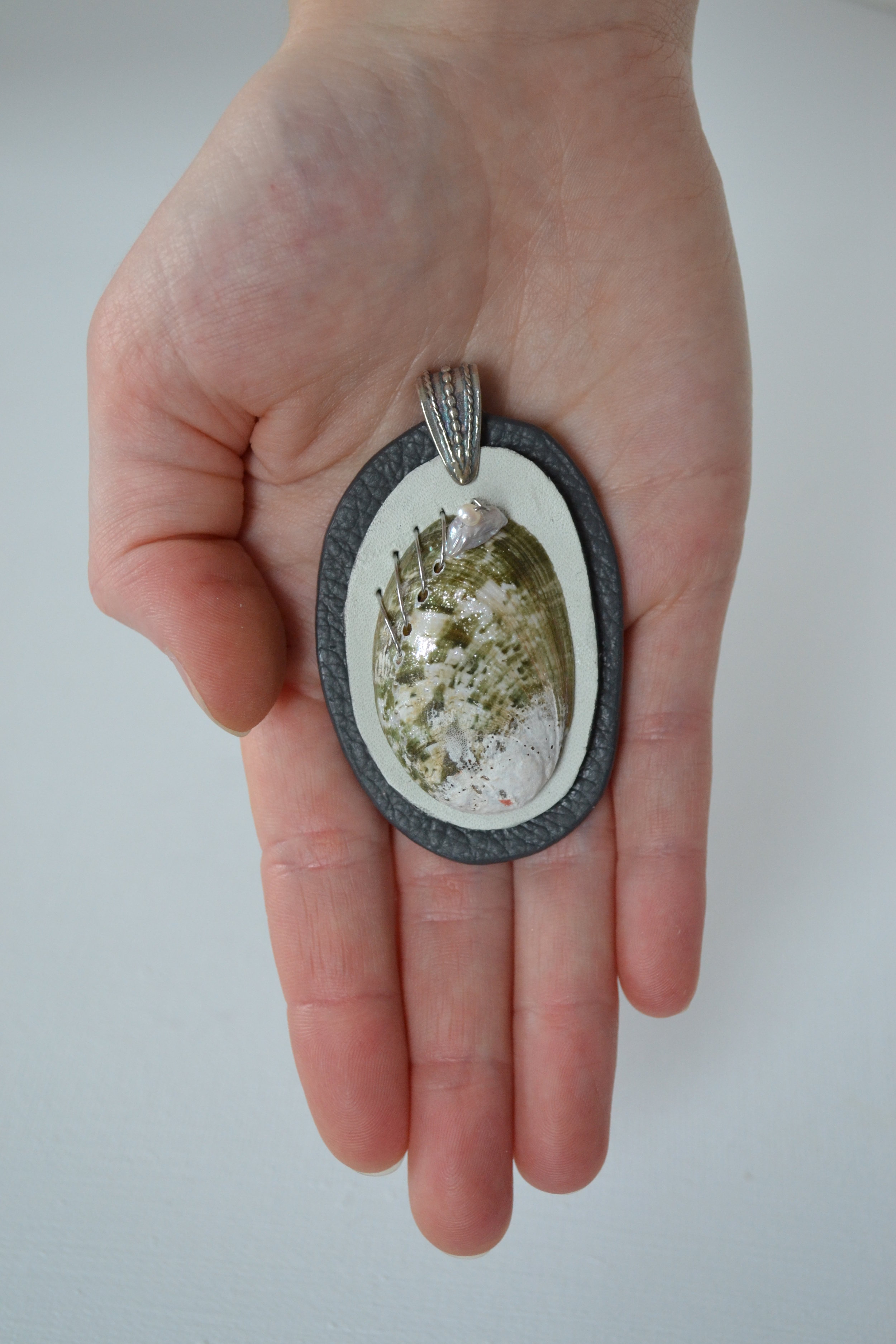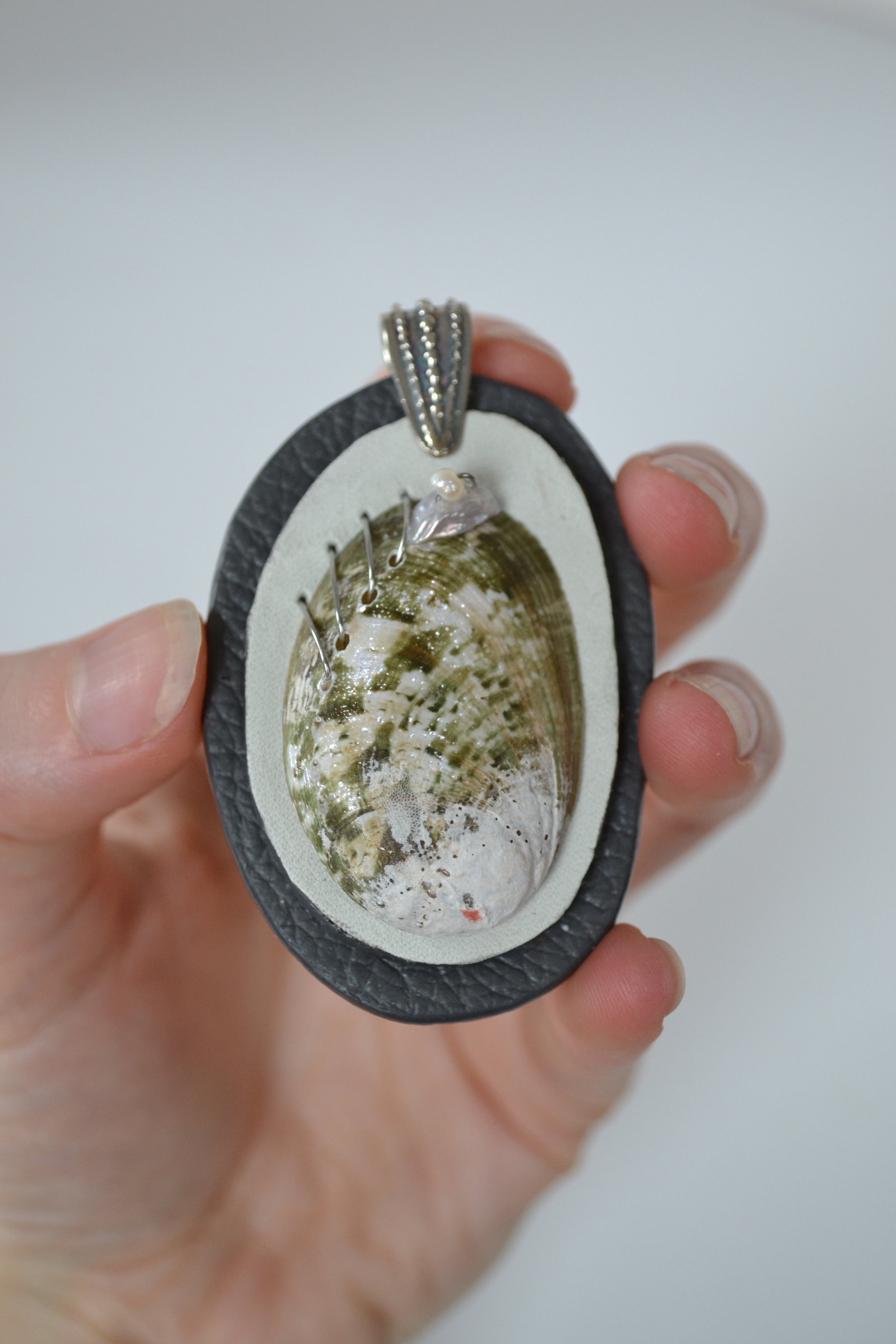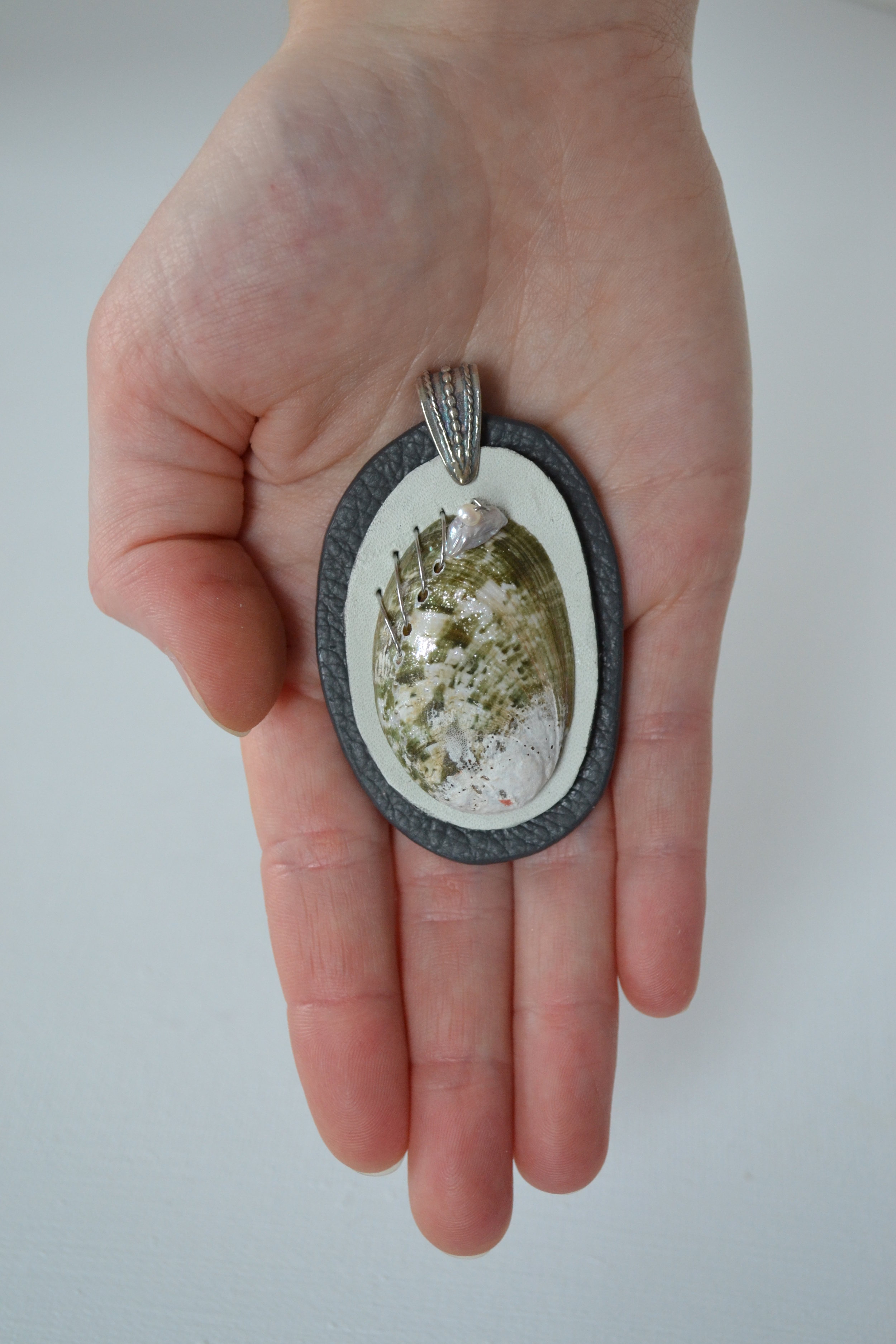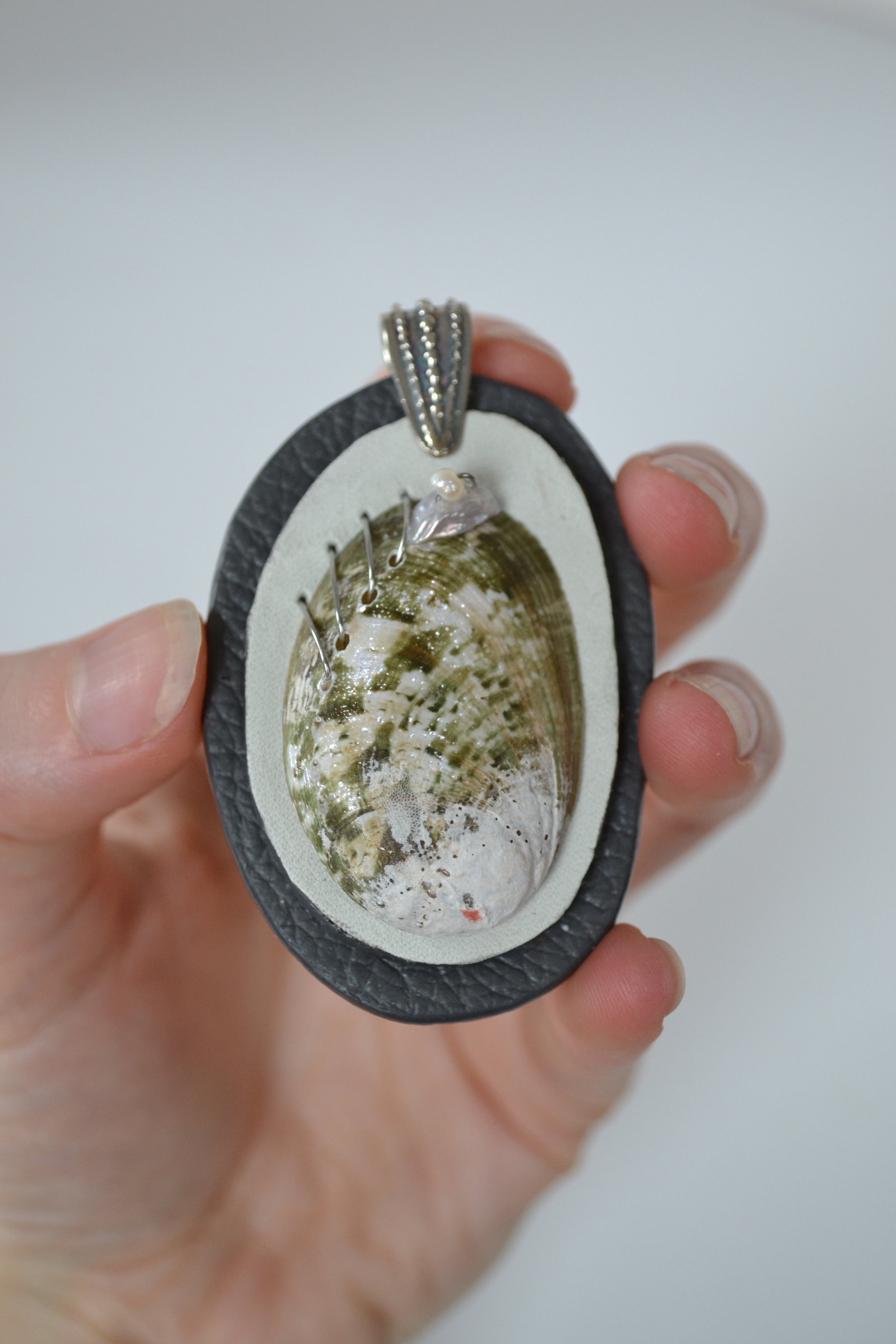 Abalone - Seabed Pendant
The Seabed Pendant - An elegant, standout piece to easily add to your summer outfits.
A naturally simple yet standout piece to easily take you from day to night.
Created with one-of-a-kind sea-life elements.
I love how many outfits I can wear each of the Seabed pendants with. The natural and neutral colors make it easy to choose one piece of jewelry for the hot summer days when you don't want to wear, or worry about a lot of accessories. Whenever I wear a Seabed pendent I like to pair each of them with two collars at one time, and I am loving the way that it looks!
This pendant features a hand-braided Argentium Silver bail at the top of the pendant.
A piece of Argentium (Sterling Silver) wire secures all of the surface elements together, and to the leather. It should be expected that there will be some slight movement in the hanging elements.
The back of the pendant is finished with a soft piece of leather so it will be comfortable against your skin.
This piece is one-of-a-kind.
Elements -
Abalone Shell
Off-White Freshwater Pearls
Sterling Silver
Stainless Steel
Dark Grey Leather
White Leather
Pendant Size - 1 1/2"w x 2 1/2"t
Note : This pendant is sold separately from the collars shown in the pictures.
Click here to shop our range of comfortable collars.
Stock #PSB-07