White Ruffle Necklace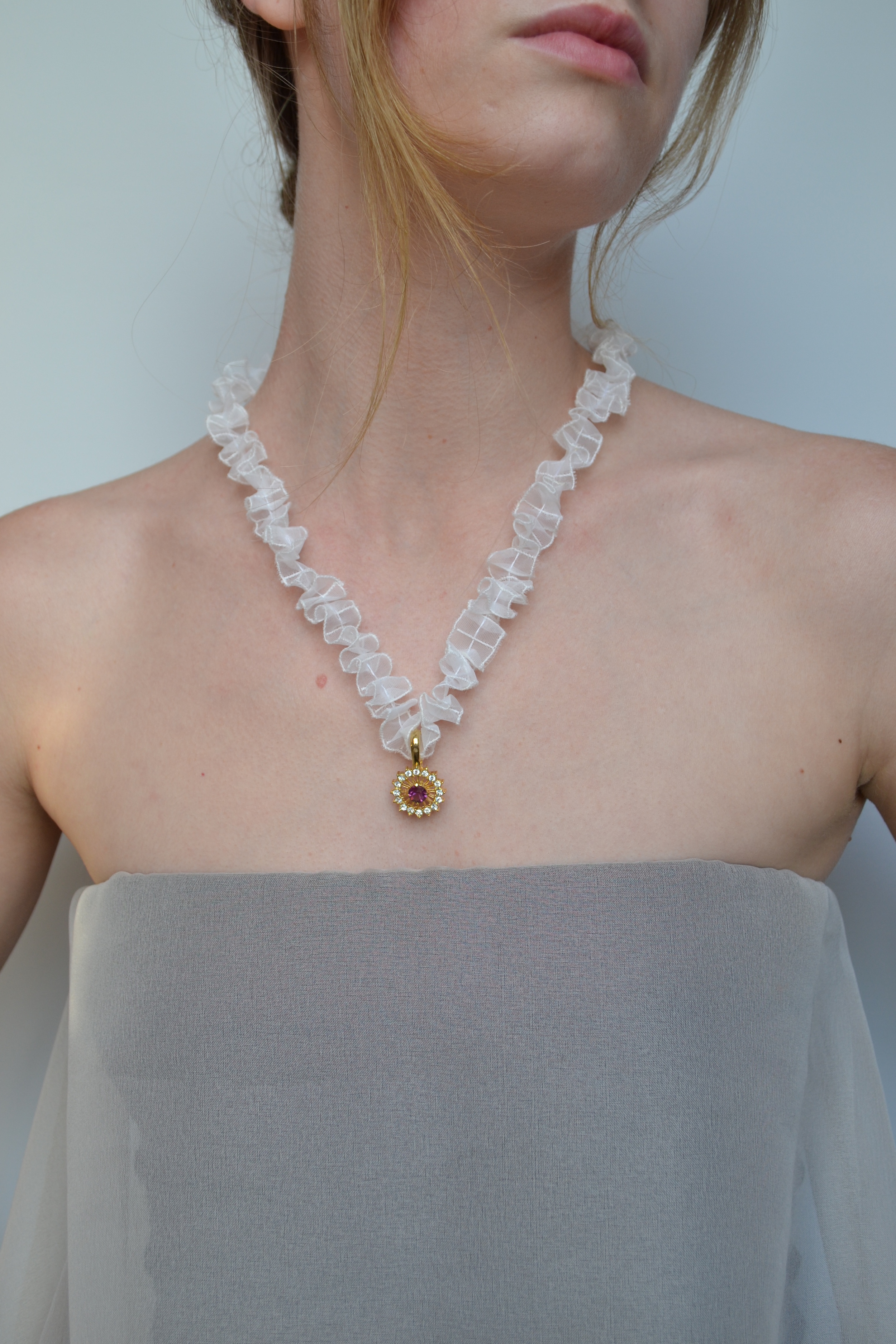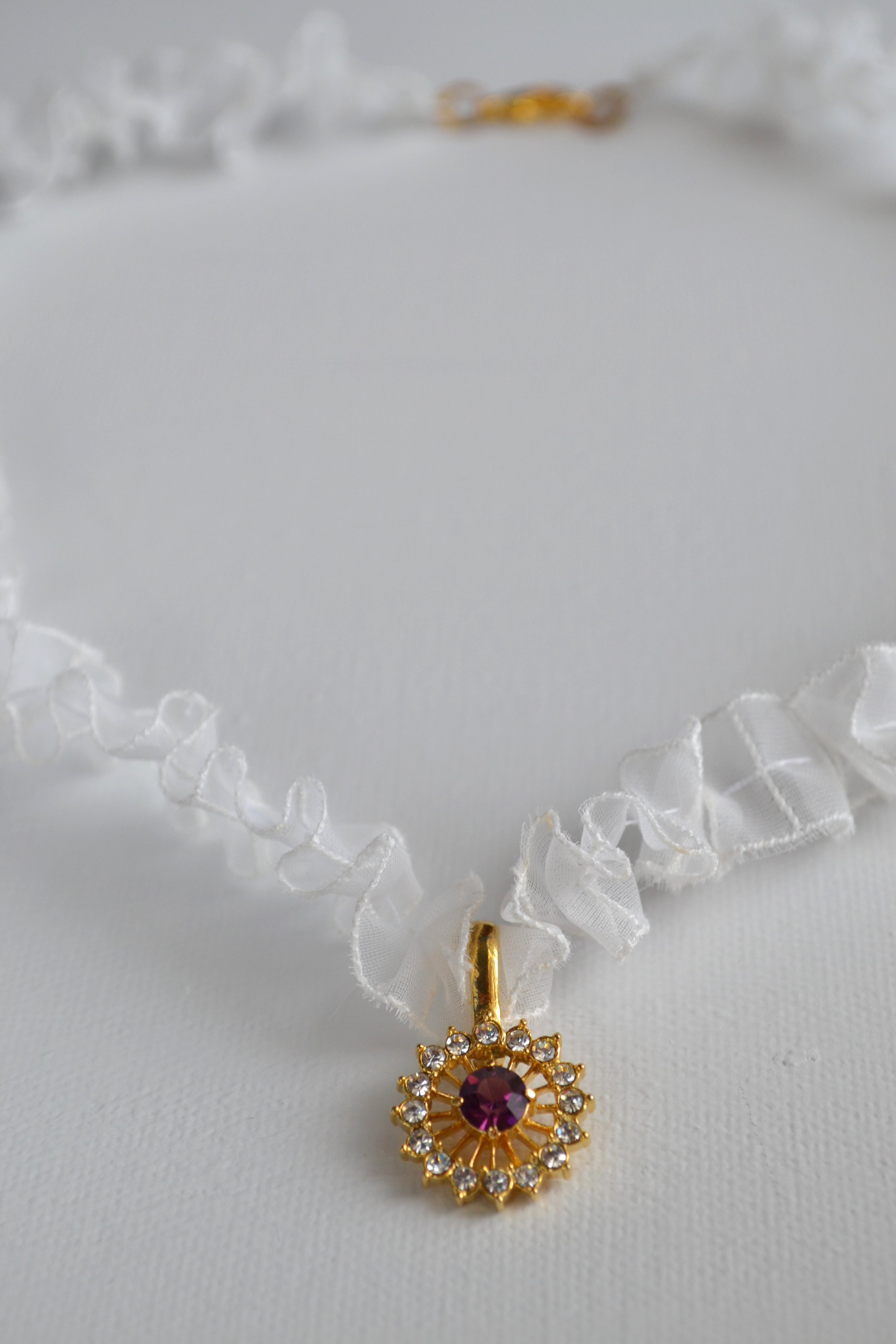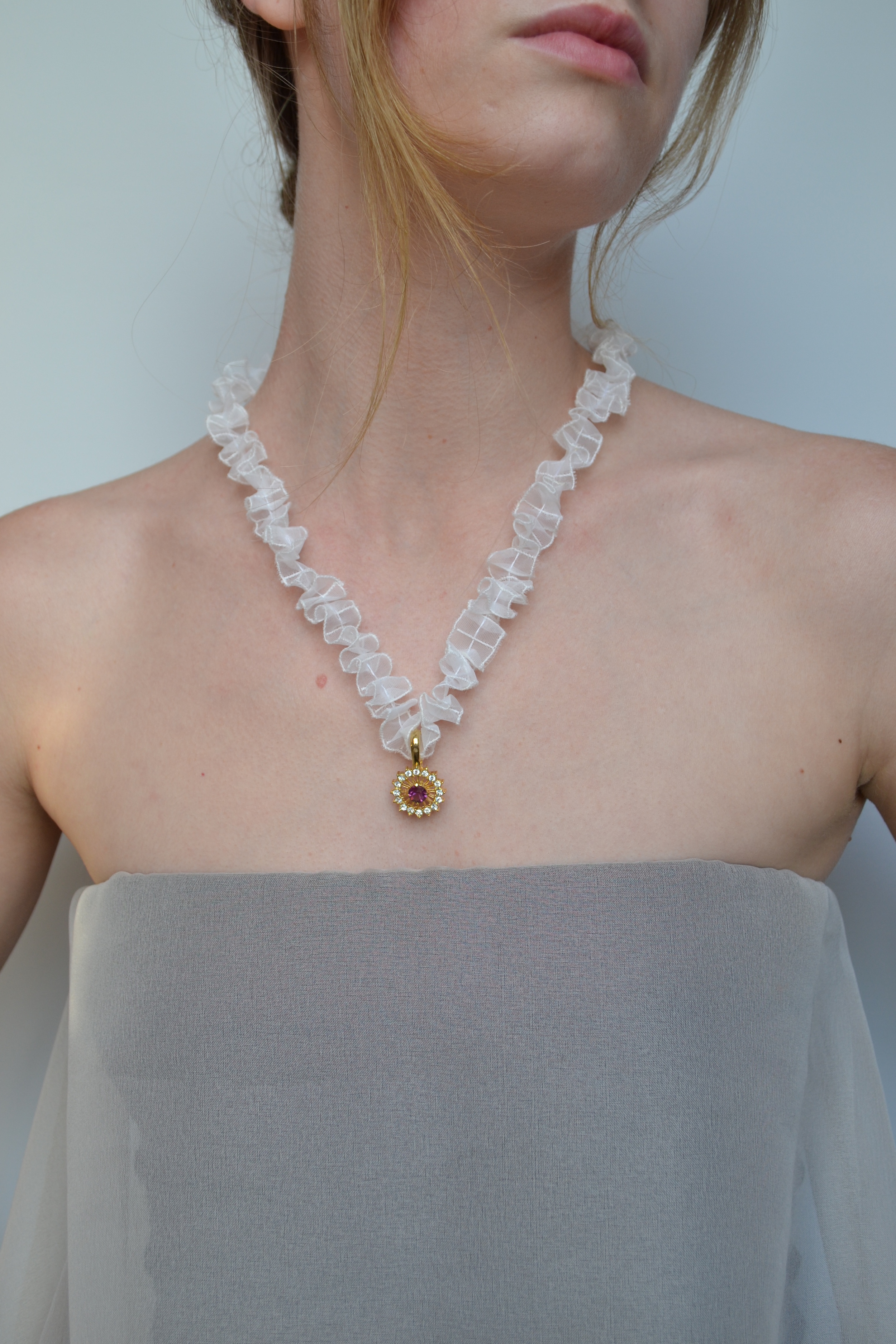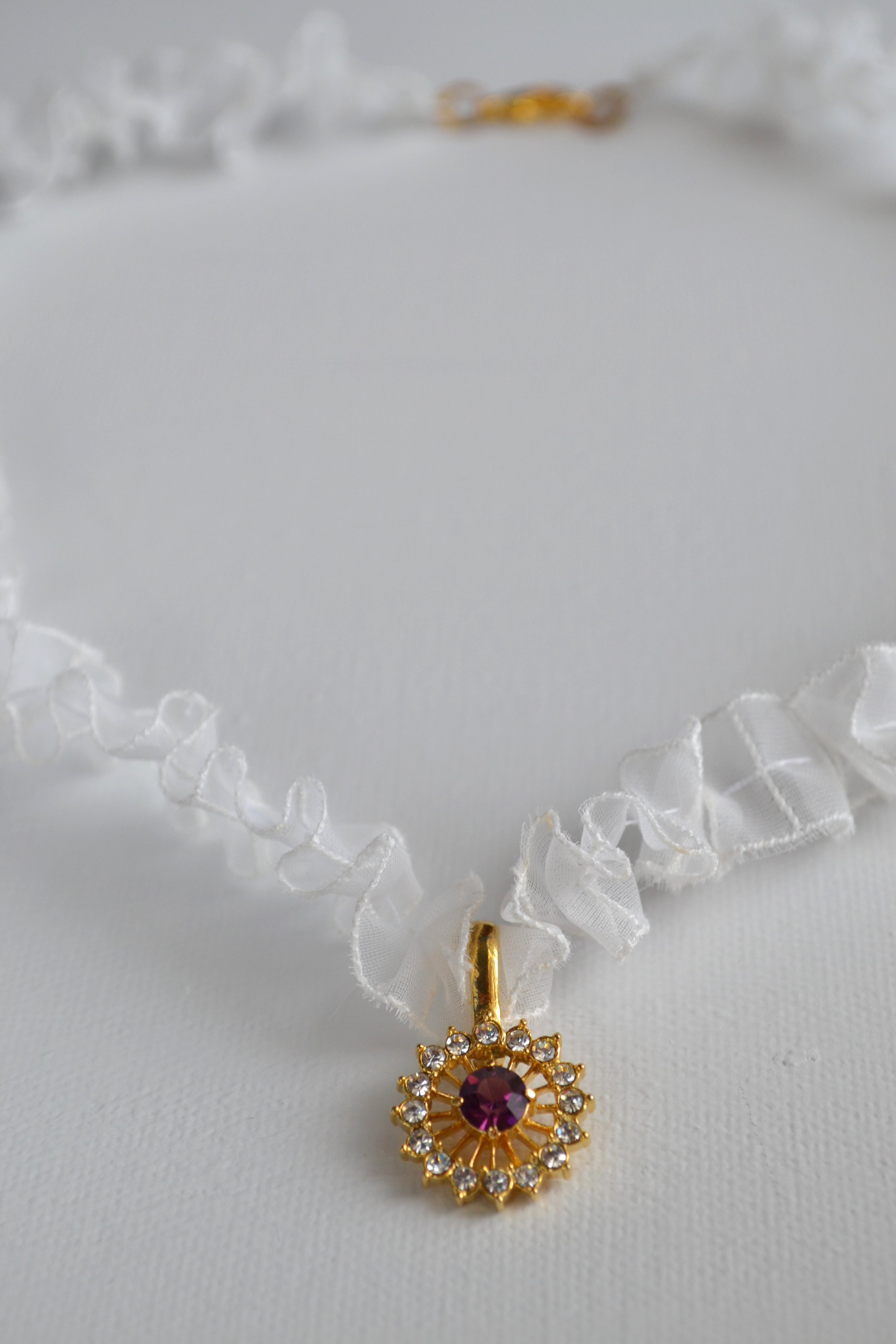 White Ruffle Necklace
A sparkling, dainty piece to adorn your outfit to easily take you from day to night.
This piece is one-of-a-kind.
Made with - White, vintage sheer trim and a re-purposed pendant. A delicate piece, vintage trim gathered on thick thread with a 14ct. gold plate lobster claw clasp. Also featuring a stunning pendant with a vibrant purple stone in the center with clear, sparkling stones surrounding it.
Length of Necklace – 26"
Stock #NF-27