Flapper Style Necklace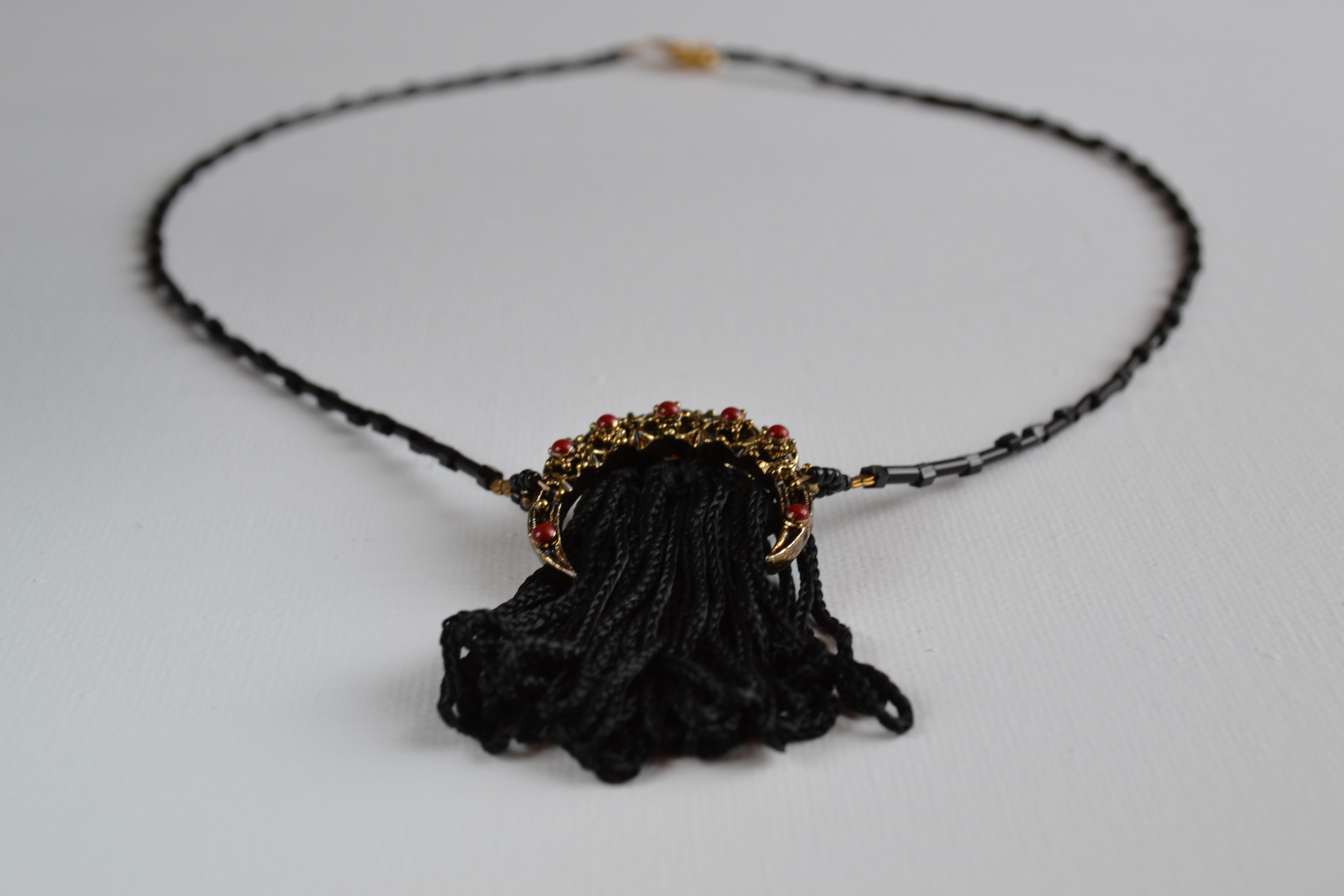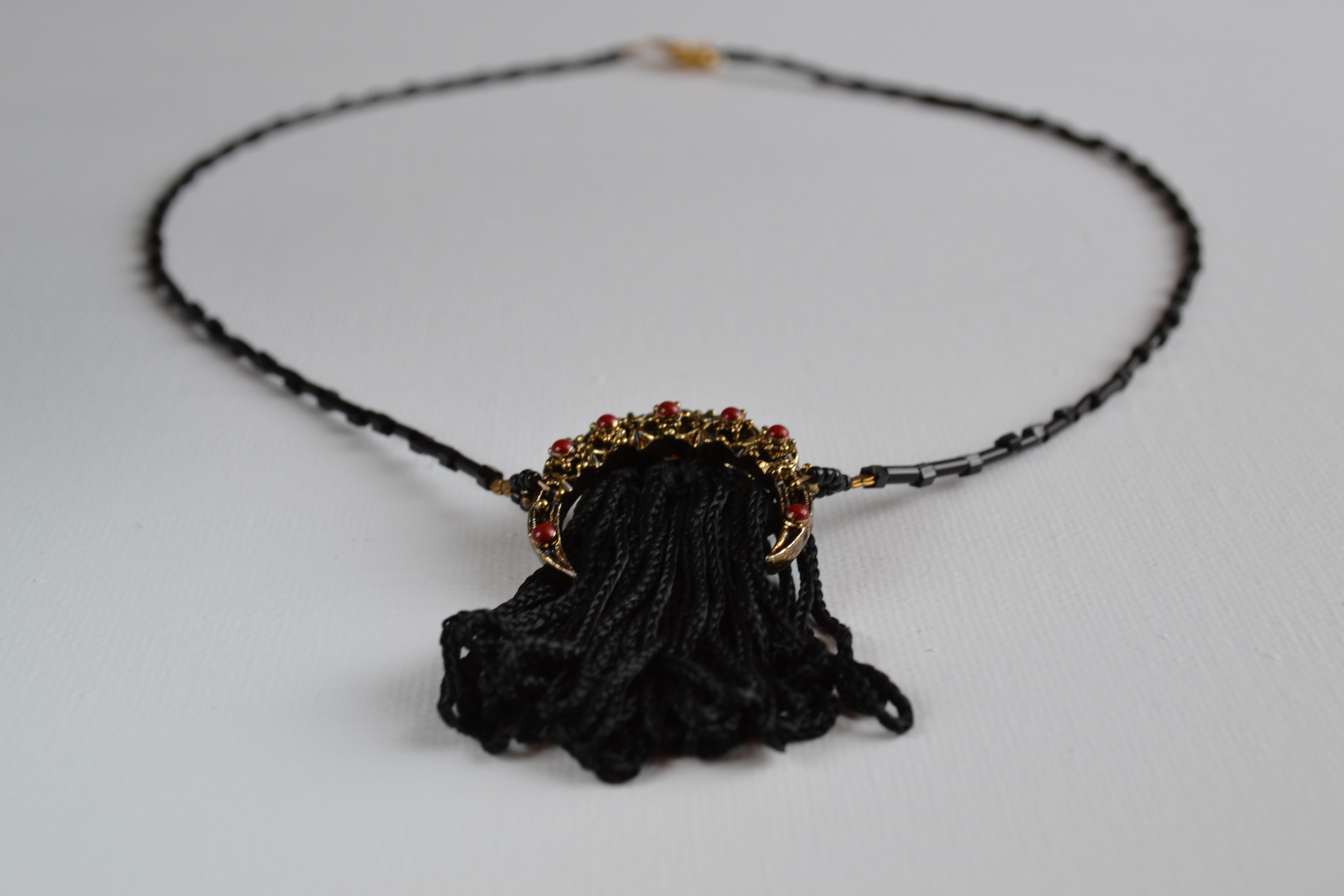 Flapper Style Necklace
A simple, minimal piece with movement and interest. Add this shining piece to a simple t-shirt, tank top, or add to a sleek dress to complete your look to take you from day to night.
This piece is one-of-a-kind.
Made with - Vintage black loop fringe and a re-purposed, gold tone vintage, crescent shaped pin with seven raised dark red enameled dots. A hand beaded chain of glass tube and faceted beads finished off this piece on either side with a 14ct. gold plate lobster claw clasp.
Length of Necklace (From one end of the chain down to the top of the fringe and to the other end of the chain) – 20" Fringe Height - 2" Fringe Width - Approx. 1"
Stock #NF-27