Bouquet Style Necklace (White Lace, Centered Bouquet)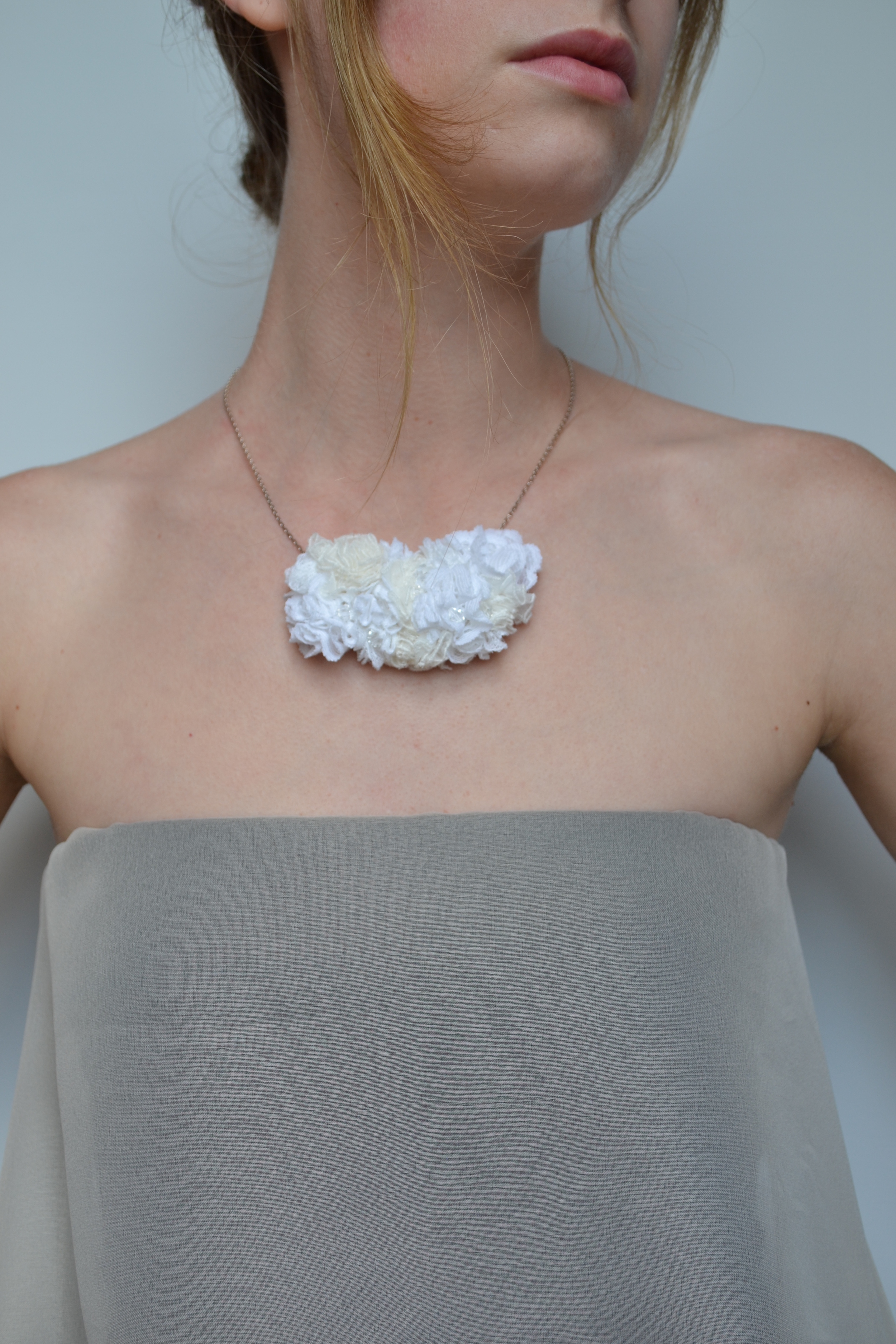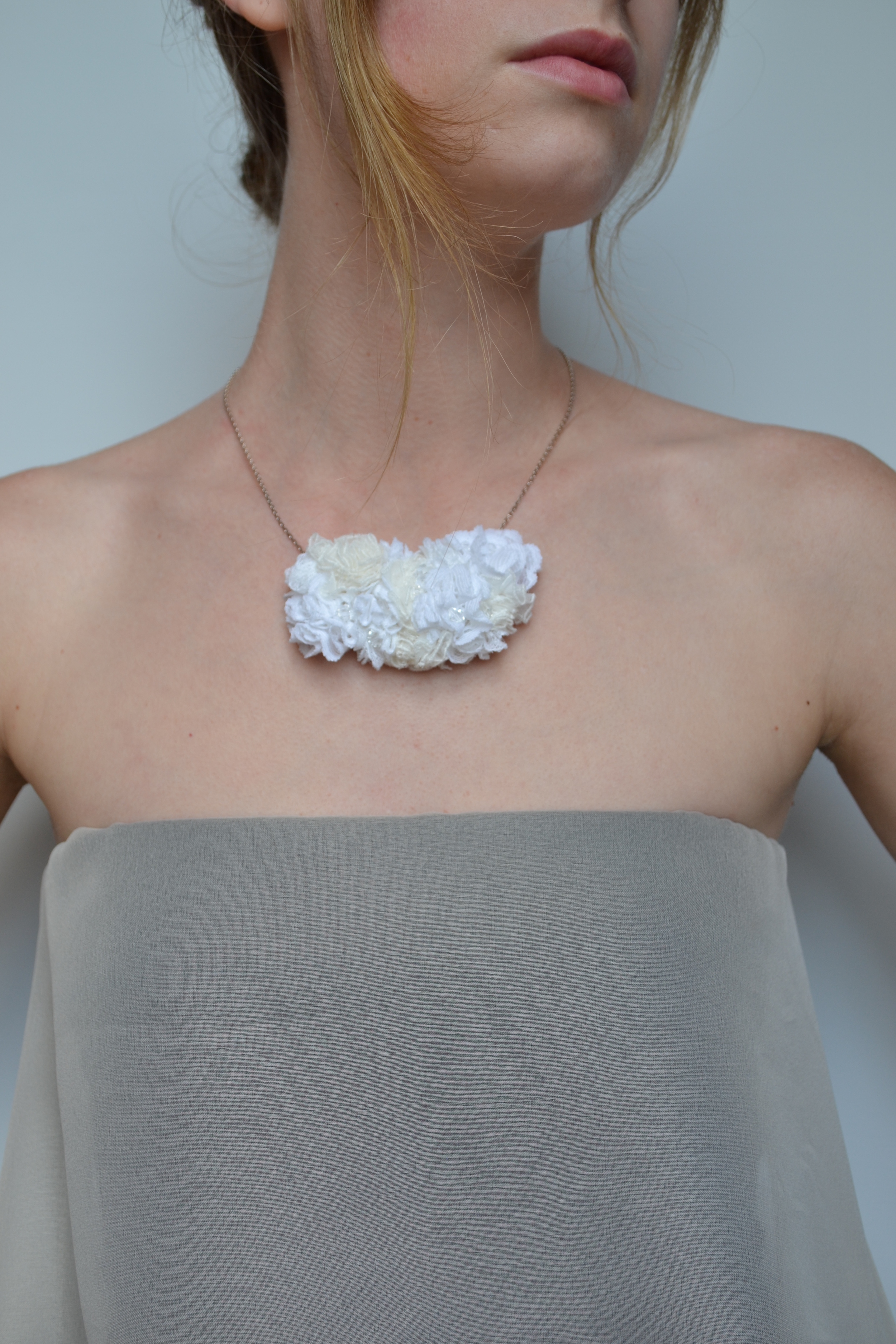 Bouquet Style Necklace (White Lace, Centered Bouquet)
A lightweight and feminine touch for any outfit. Perfect for day and evening wear. Add a little shine to a simple T-shirt, or wear with a beautiful dress to complete your evening look.
This piece is one-of-a-kind.
Made with - Vintage white and slightly off white lace and trim. Also featuring clear crystals sporadically placed amongst the bouquet. Stirling Silver rectangular link chain.
Length of Necklace – 17 1/2" Bouquet Height - Approx. 1 1/2" Bouquet Width - Approx 3"
Stock #NF-17