Bouquet Style Necklace (Black Velvet, Side Bouquet)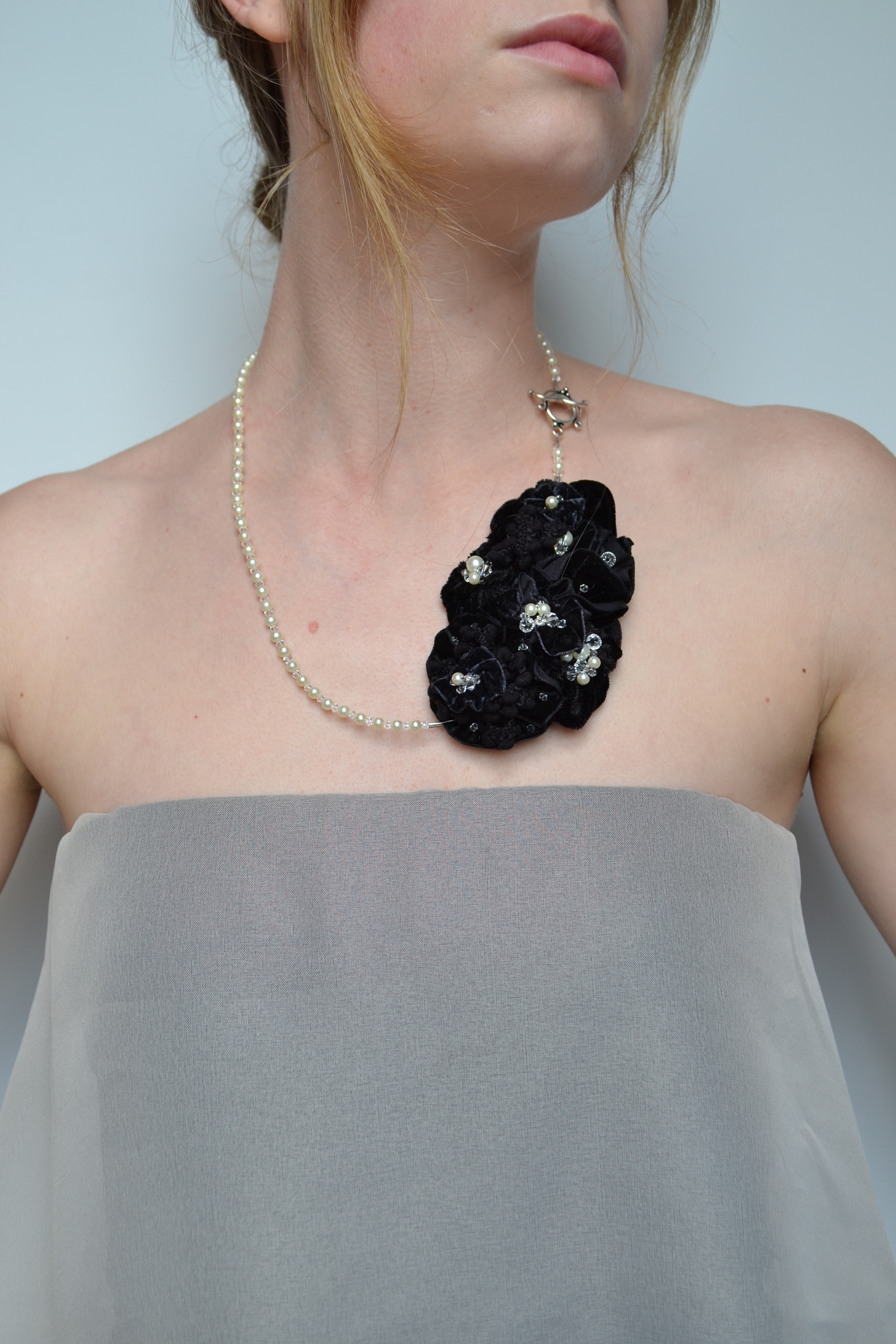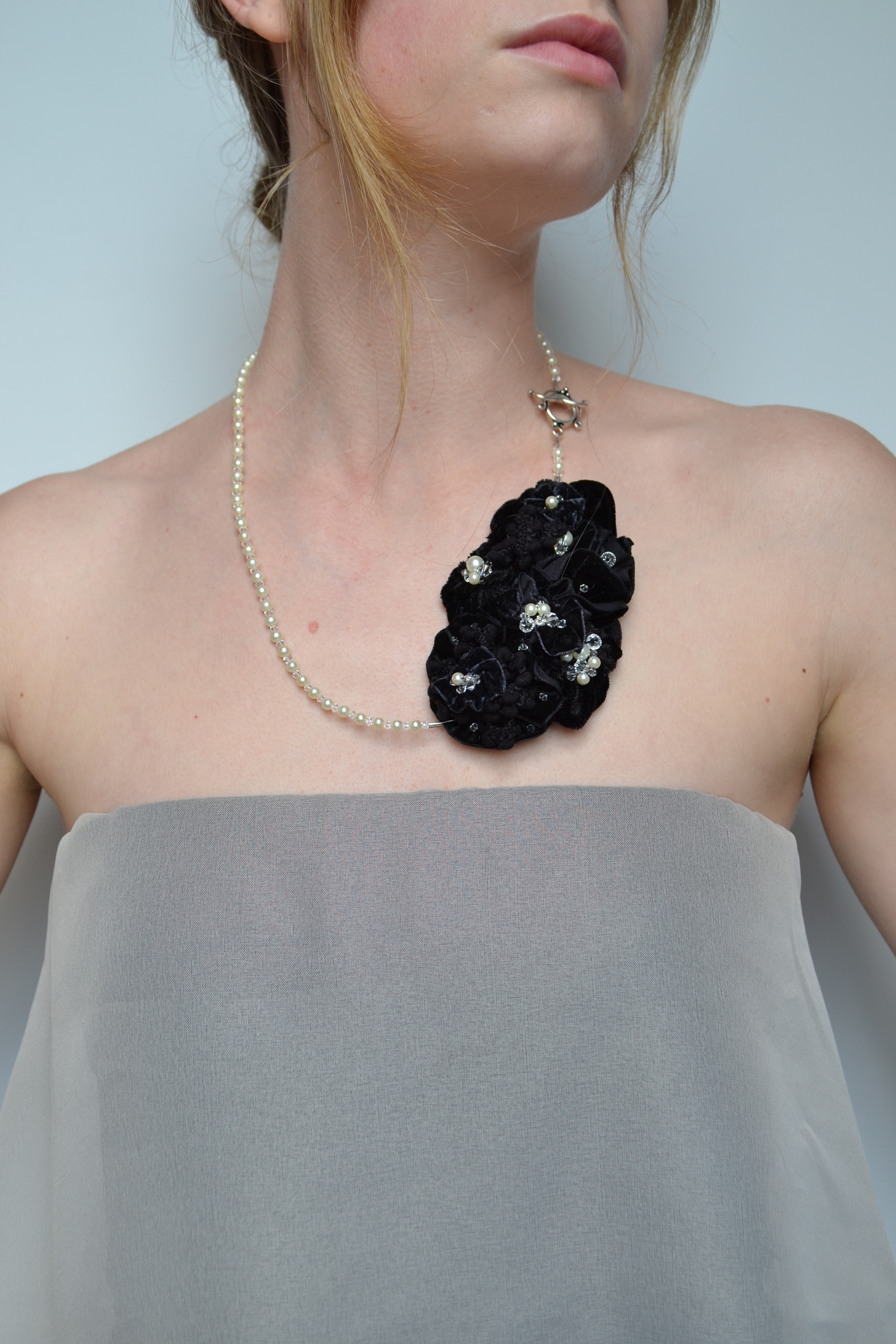 Bouquet Style Necklace (Black Velvet, Side Bouquet)
Black velvet, crystals and pearls, a standout piece to dazzle and delight.
This piece is one-of-a-kind.
Made with - Black velvet. Also featuring clear crystals and glass pearls sporadically placed amongst the bouquet. Alternating small beige, glass pearls and small clear crystals create this sparkling chain with a sterling silver toggle clasp.
Length of Necklace – 22" Bouquet Height - Approx. 4" Bouquet Width - Approx 2 1/2"
Stock #NF-20