Black and Red Victorian/Steampunk Inspired Necklace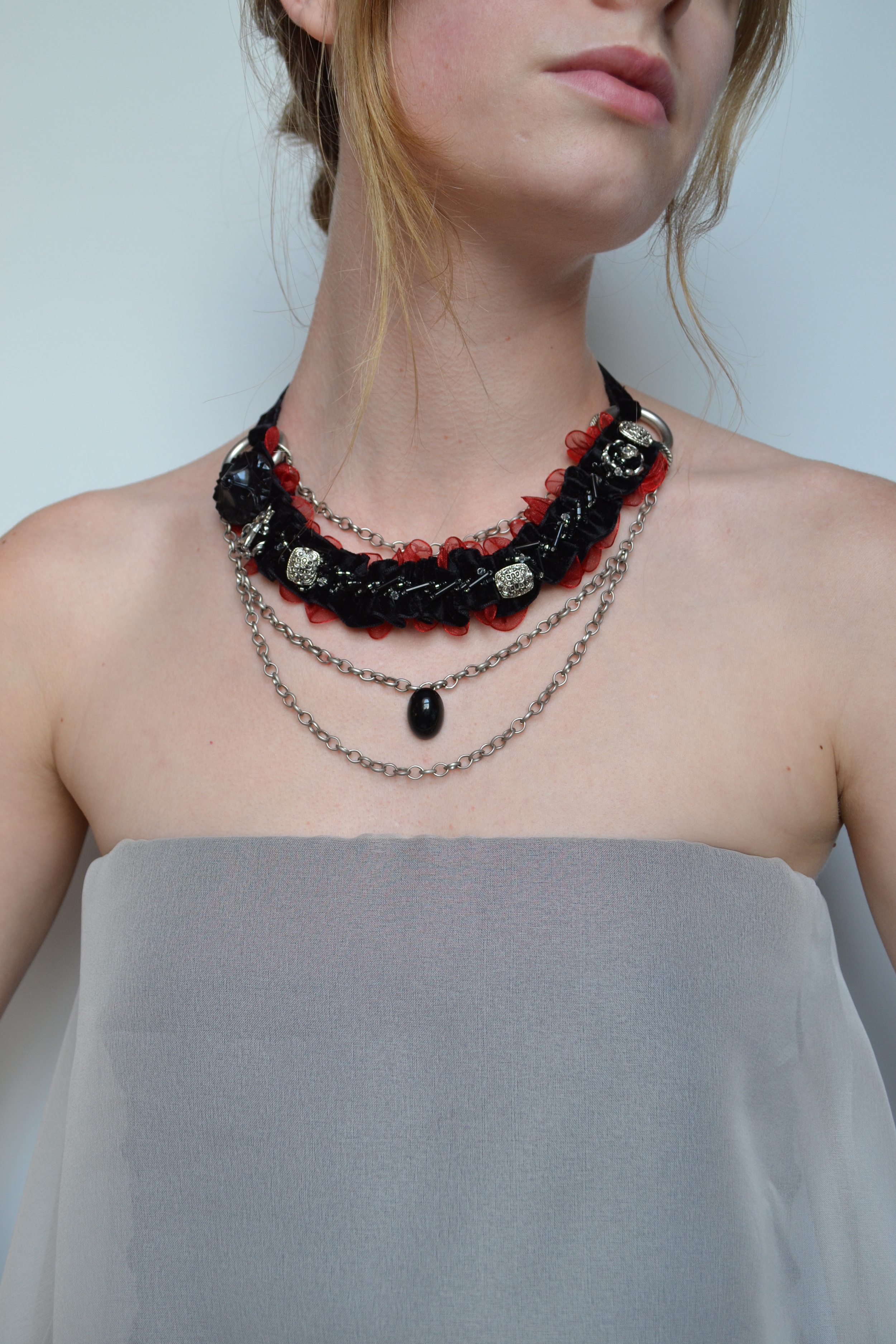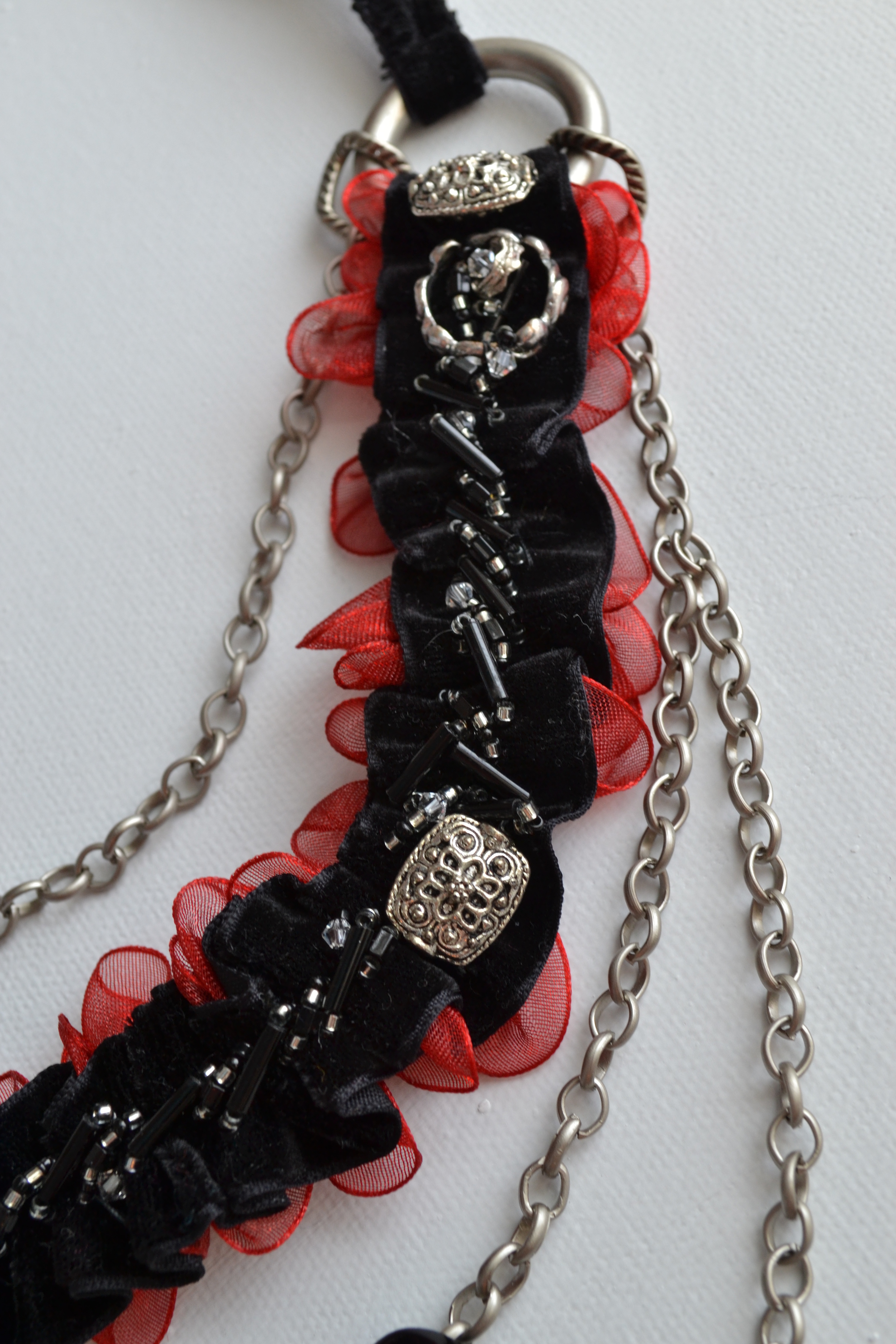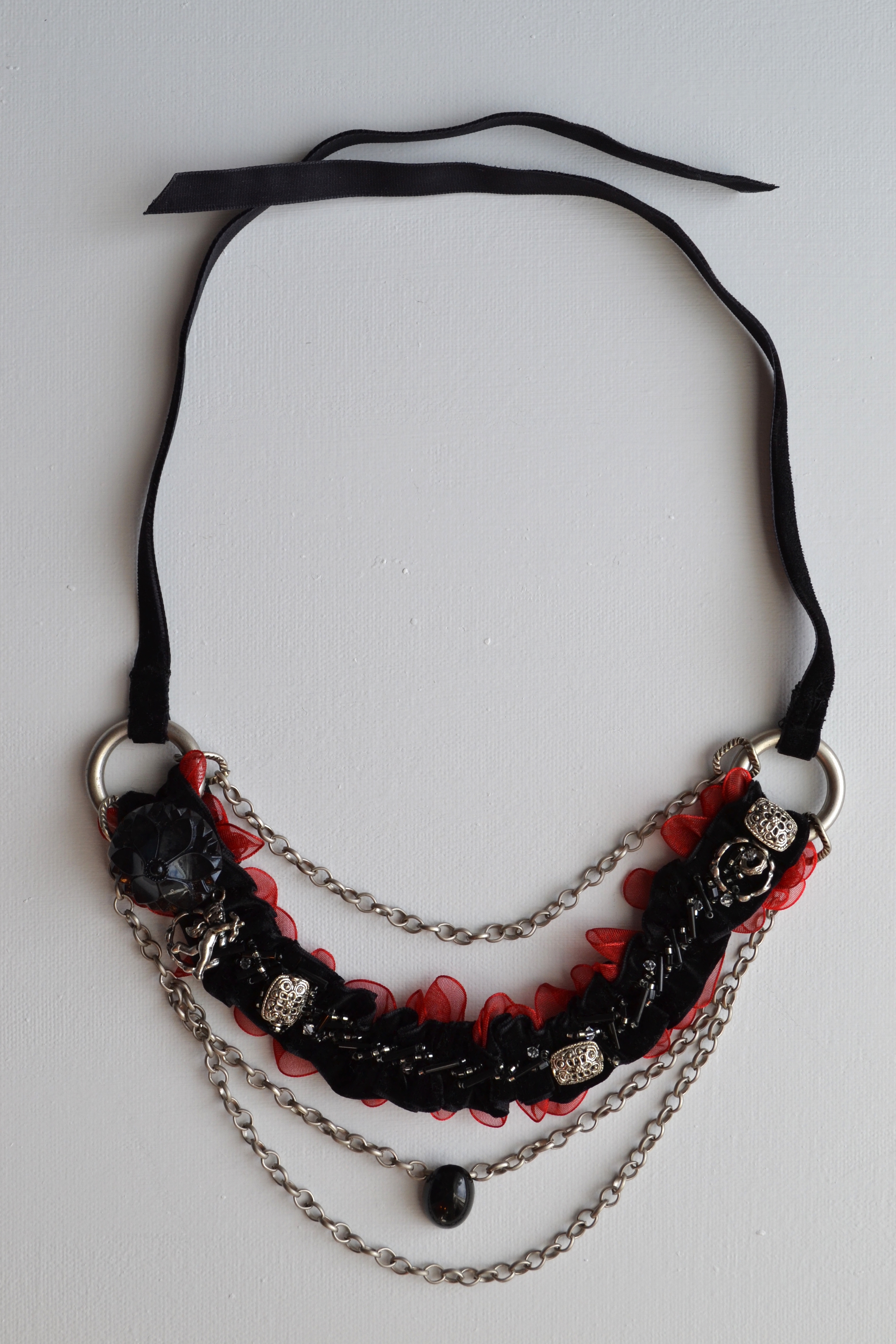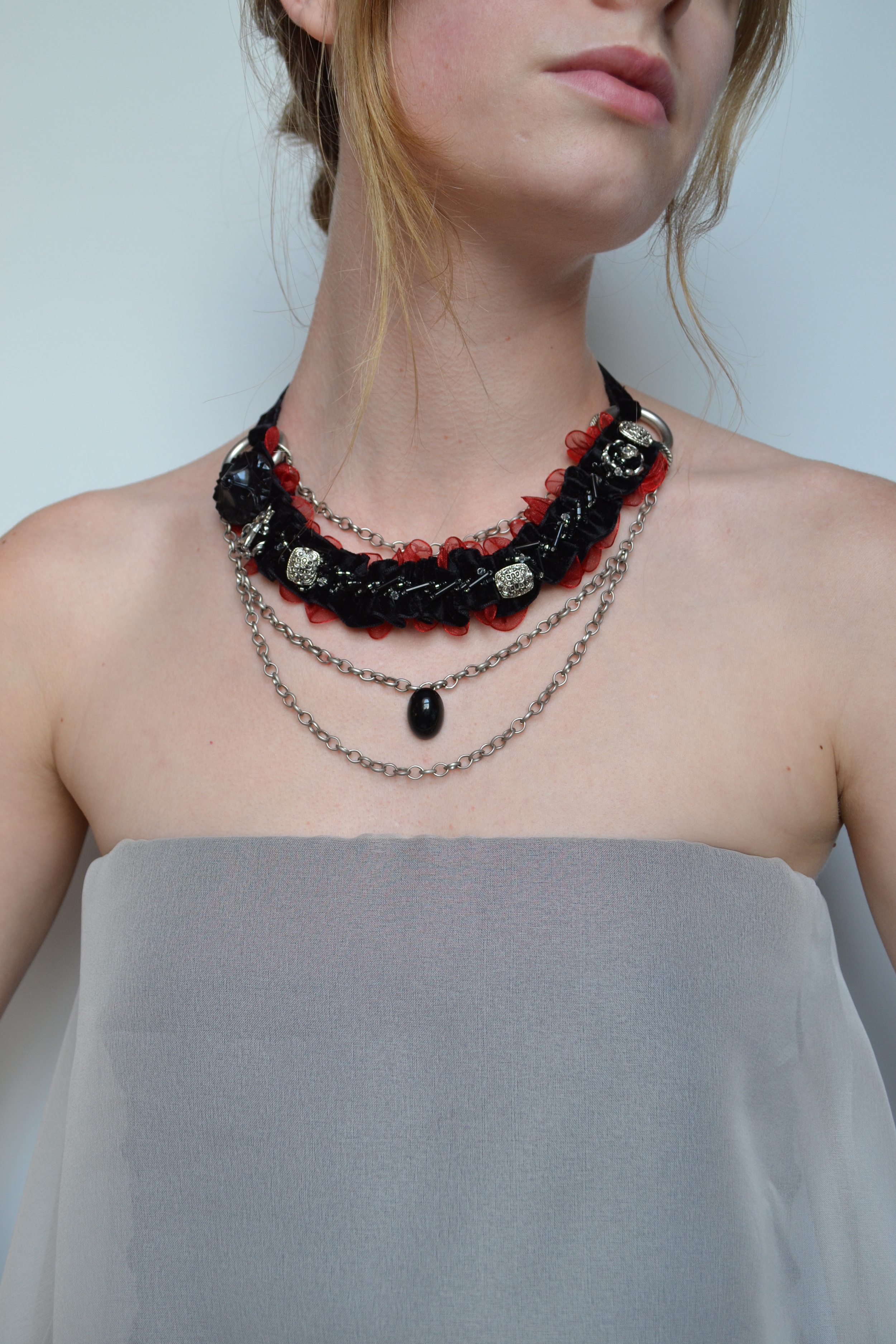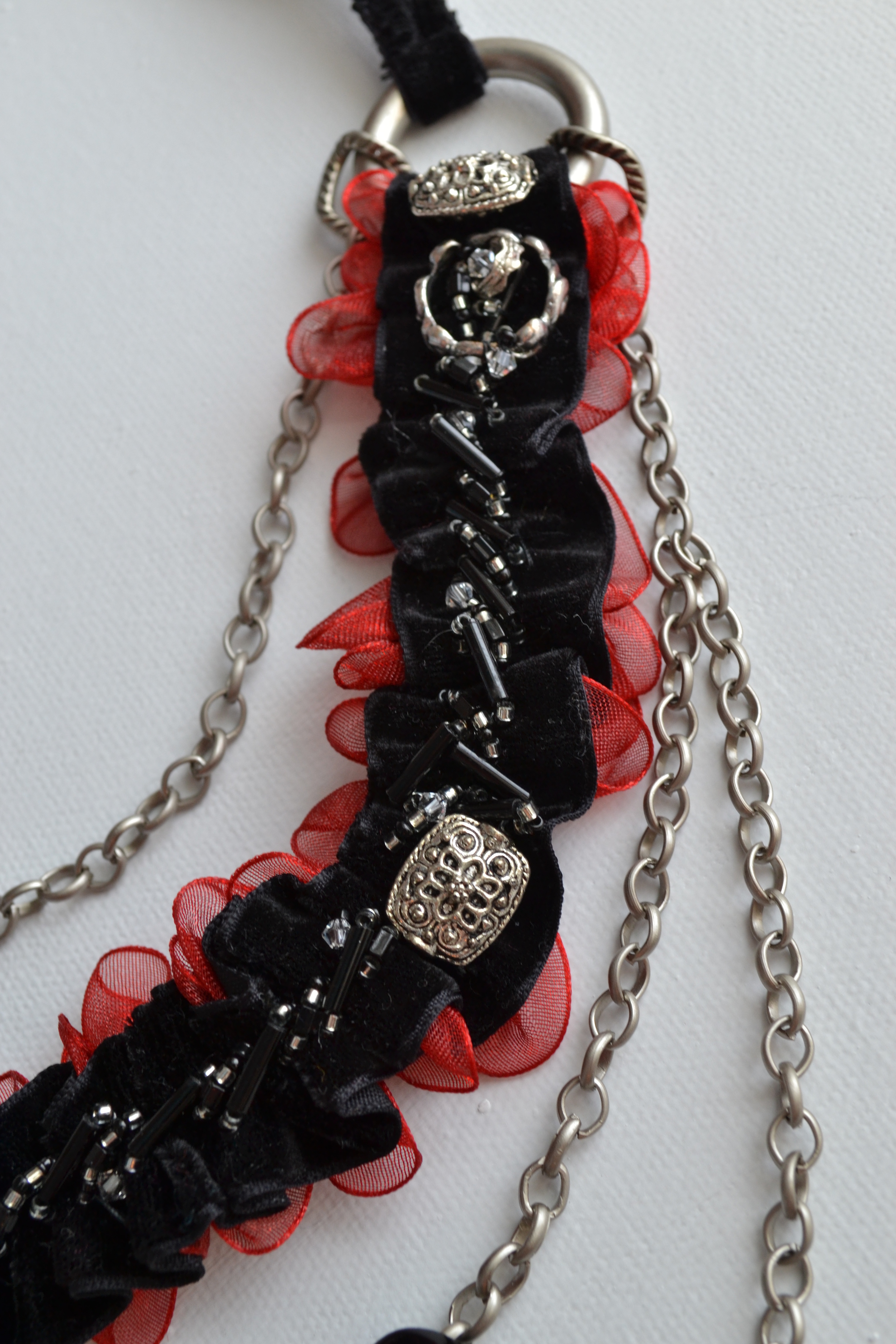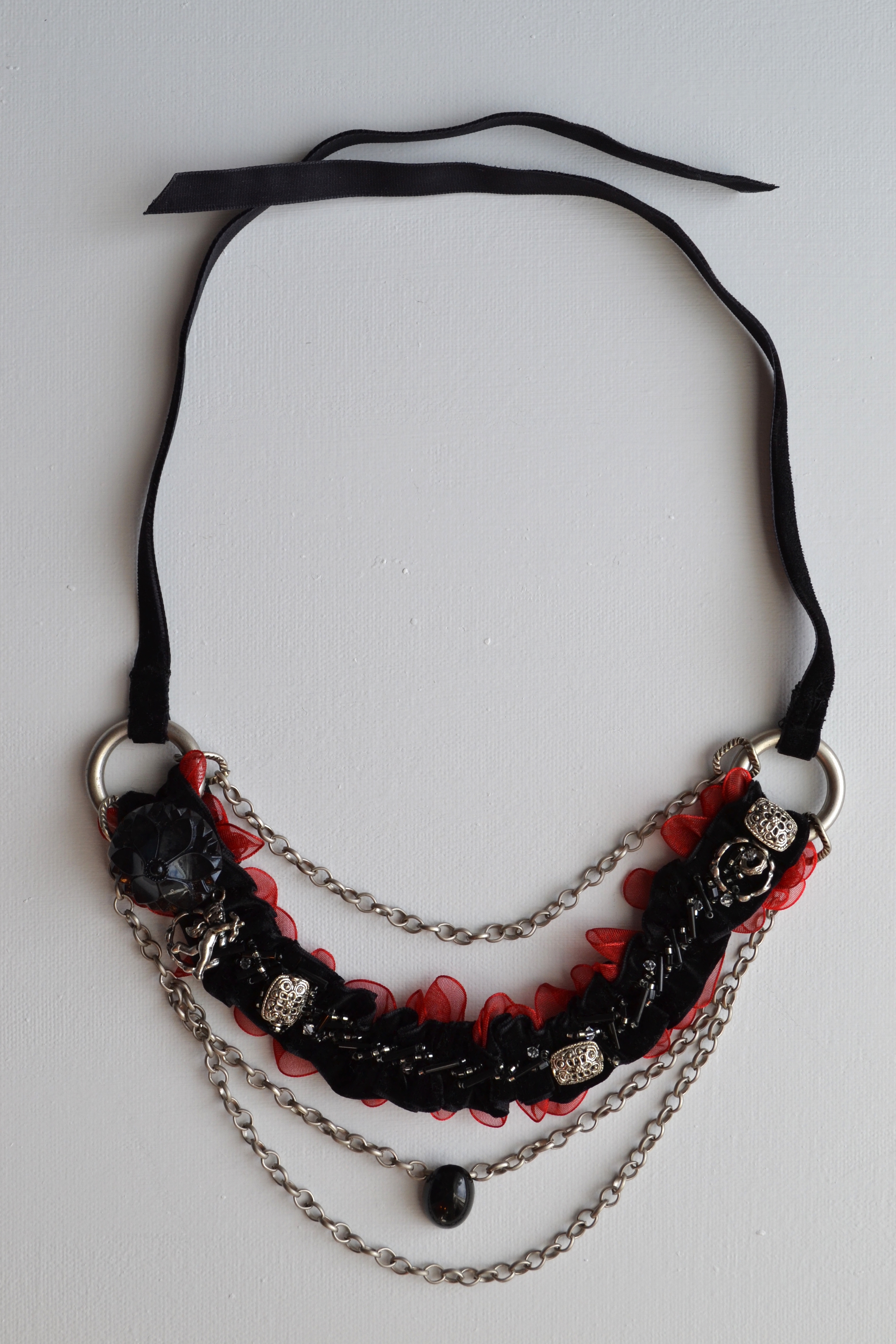 Black and Red Victorian/Steampunk Inspired Necklace
This piece was inspired by the beauty of the standout pieces of jewelry during the Victorian age and the now popular Steampunk style. Easily pair this necklace with a classic piece in your wardrobe to easily take you from day to night.
This piece is one-of-a-kind.
Made with - Black velvet and red sheer ribbon. A beautiful, vintage black Czech glass button to the left side, a pewter cherub and three circular pieces (also made out of pewter) are hand sewn along the twisting cluster of clear crystal, black glass and silver metal beads along the center. Two re-purposed satin silver color metal loops are what all three layers of chain are attached to. A piece of black velvet ribbon finishes off this piece on either side to tie at your desired length.
Length of Necklace - This piece can be tied at your desired length, maximum 18". Worn on the model at 16"
Stock #NF-26