Bib Style Necklace (Tea Dyed Cheesecloth)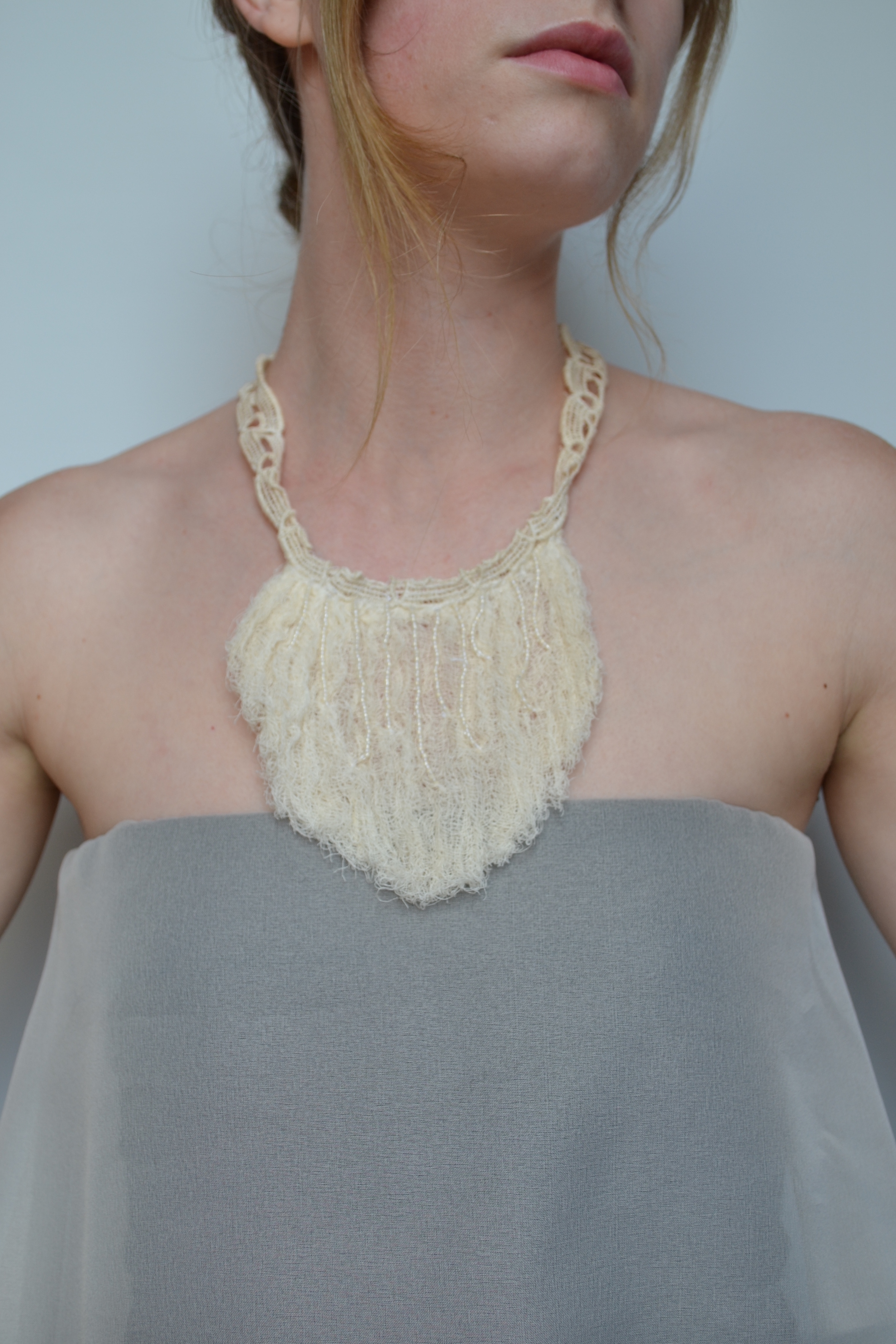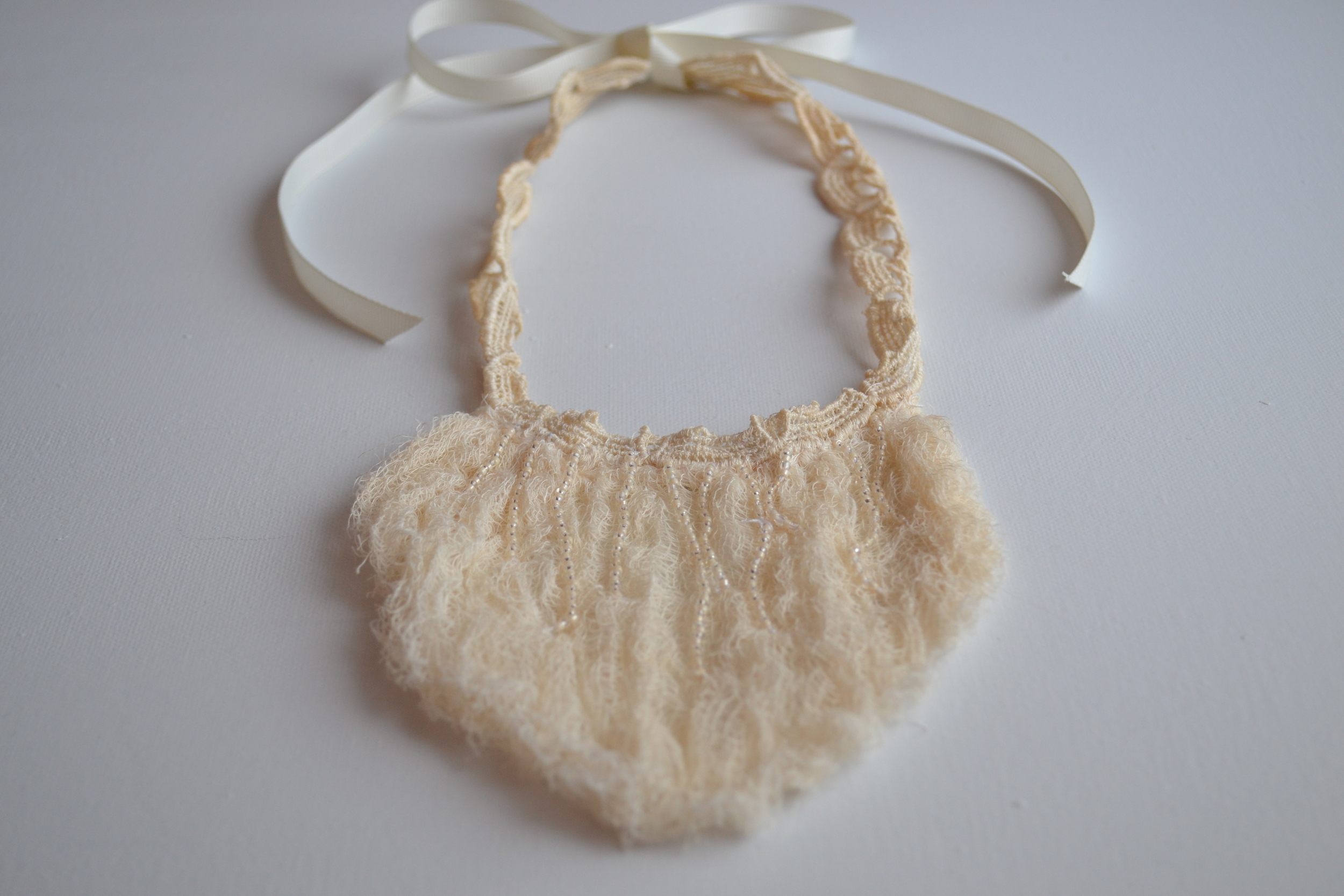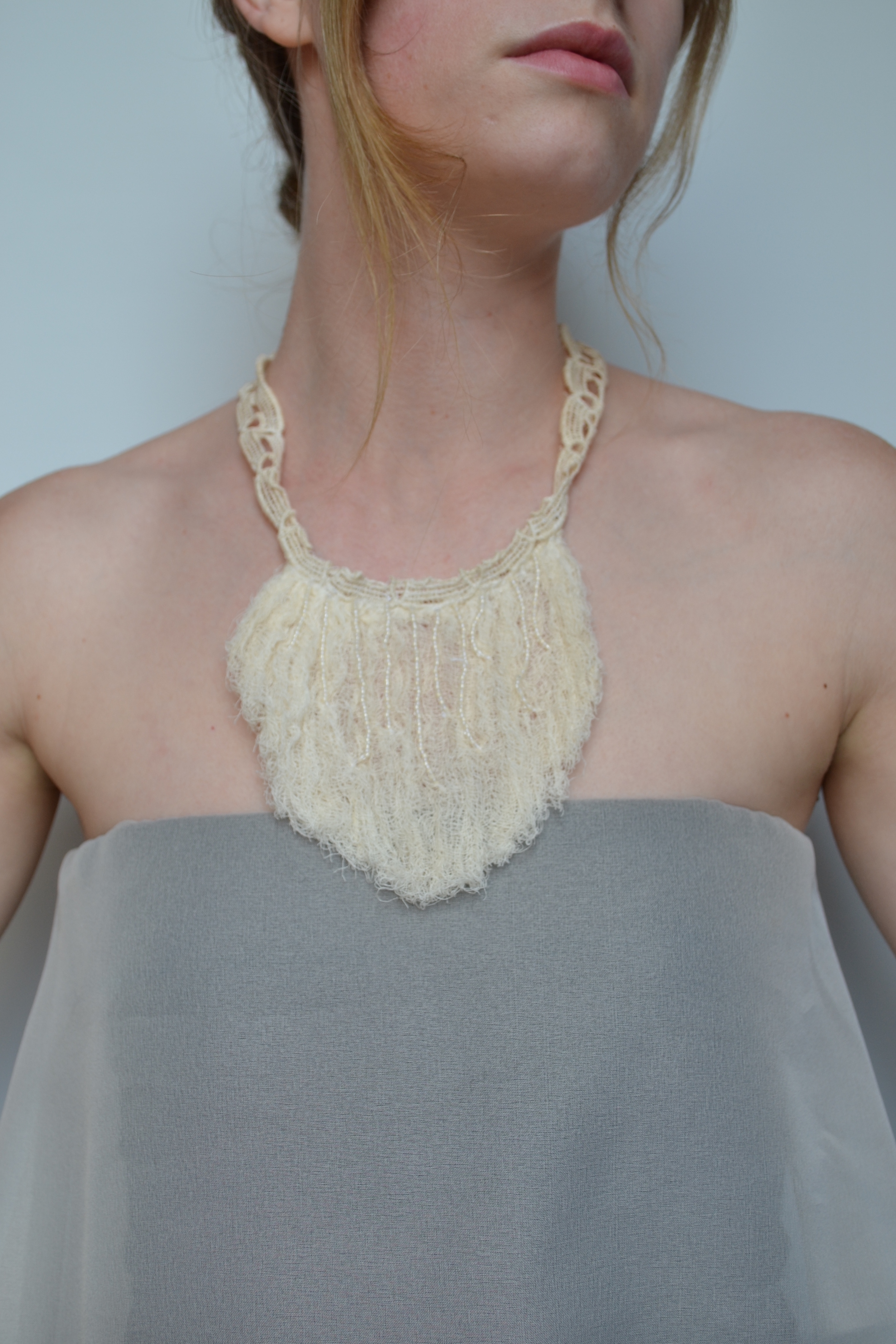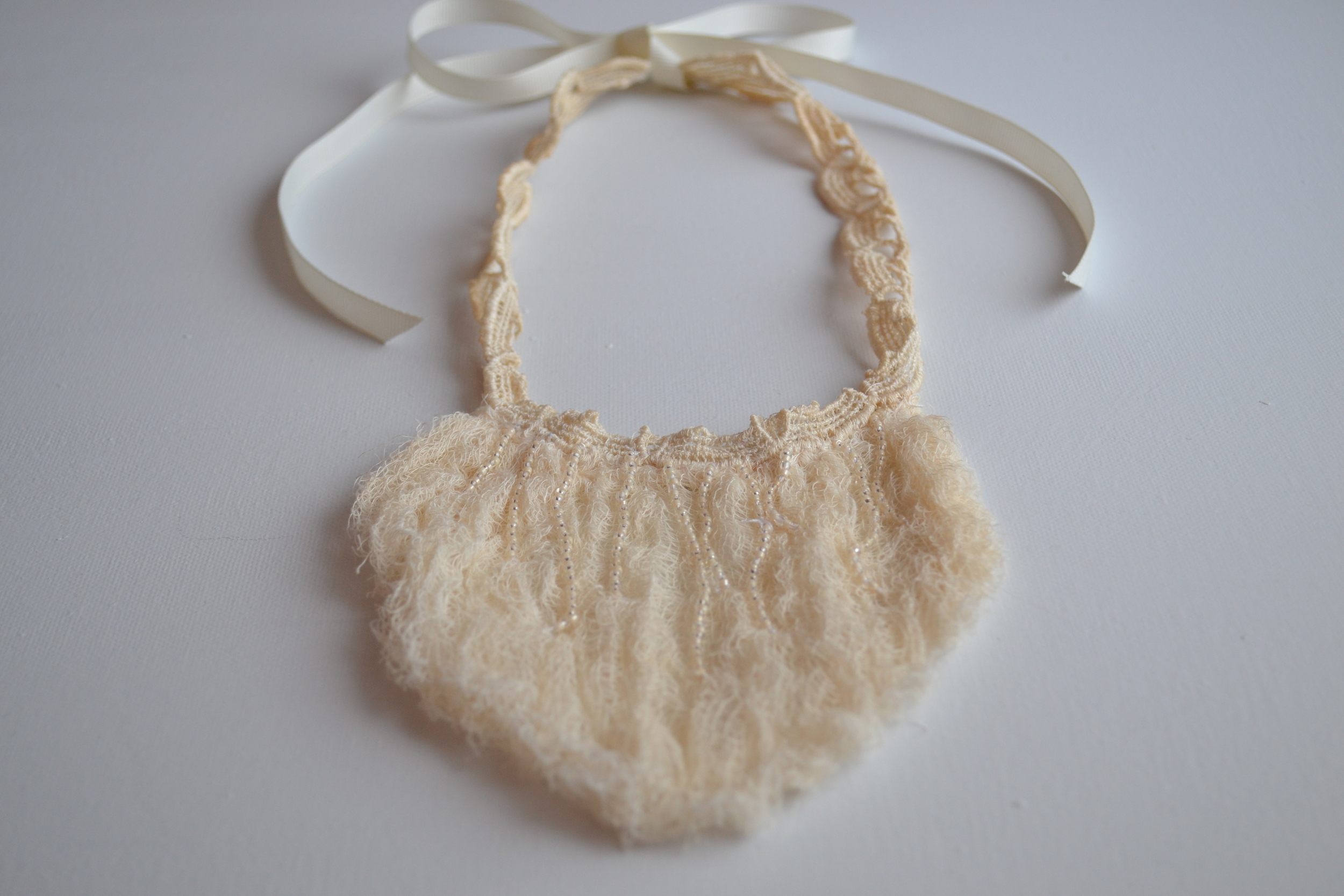 Bib Style Necklace (Tea Dyed Cheesecloth)
Add this stunning piece to a simple t-shirt or tank top, or wear with a beautiful dress to complete your look to take you from day to night. Made with beautiful, neutral colors to pair easily with so many pieces in your wardrobe.
This piece is one-of-a-kind.
Made with - Hand tea dyed cheesecloth and vintage lace hand sewn together. Also featuring strings of clear and beige seed beads that catch the light in such a beautifully subtle way. Beige grosgrain ribbon finishes off this piece on either side to easily tie into a bow at your desired length.
Length of Necklace – Maximum 40" (Model is wearing this piece at 20") Bib Height - Approx. 4" Width of bib - Approx 4"
Stock #NF-13