Bib Style Necklace (Grey Silk and Natural Linen)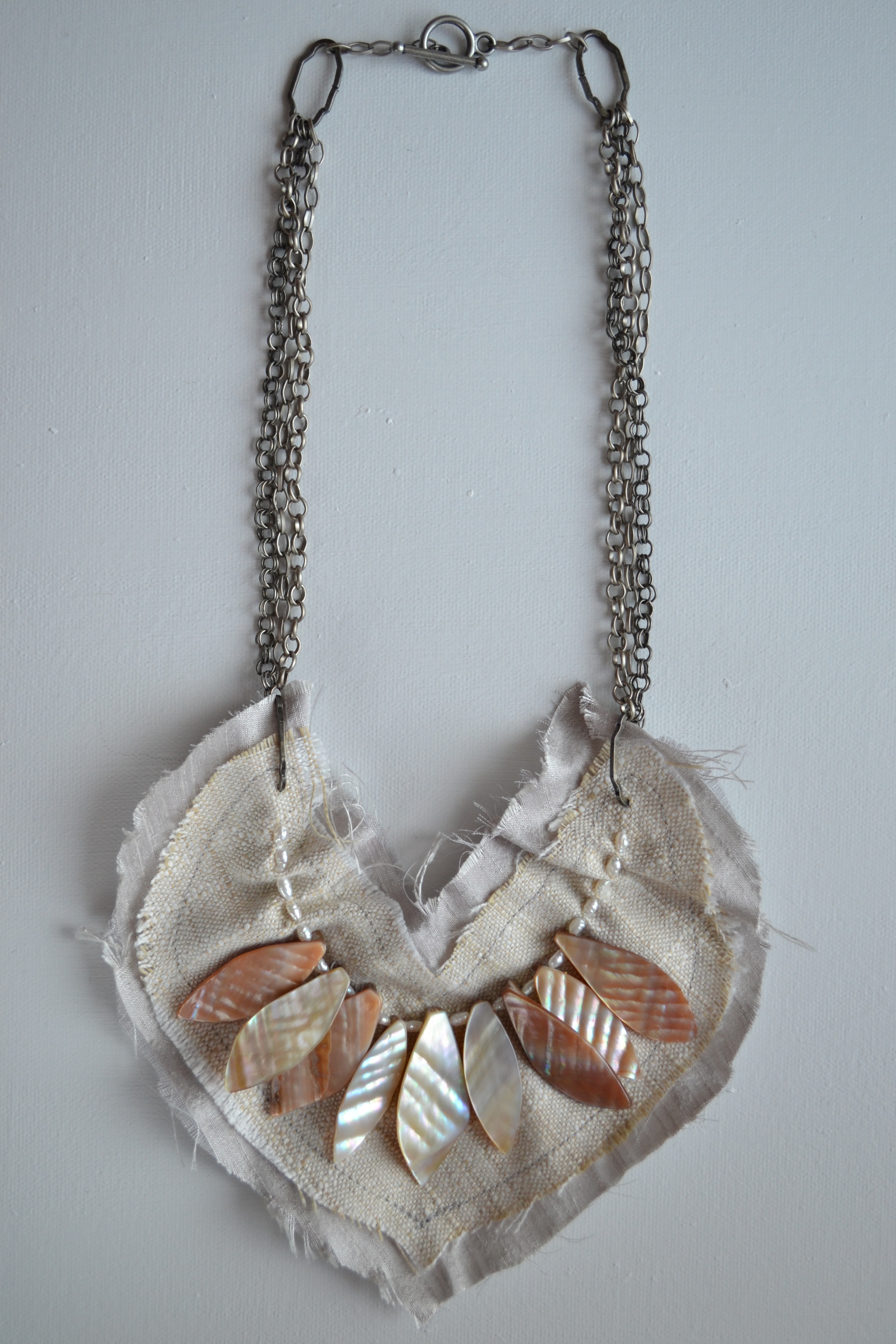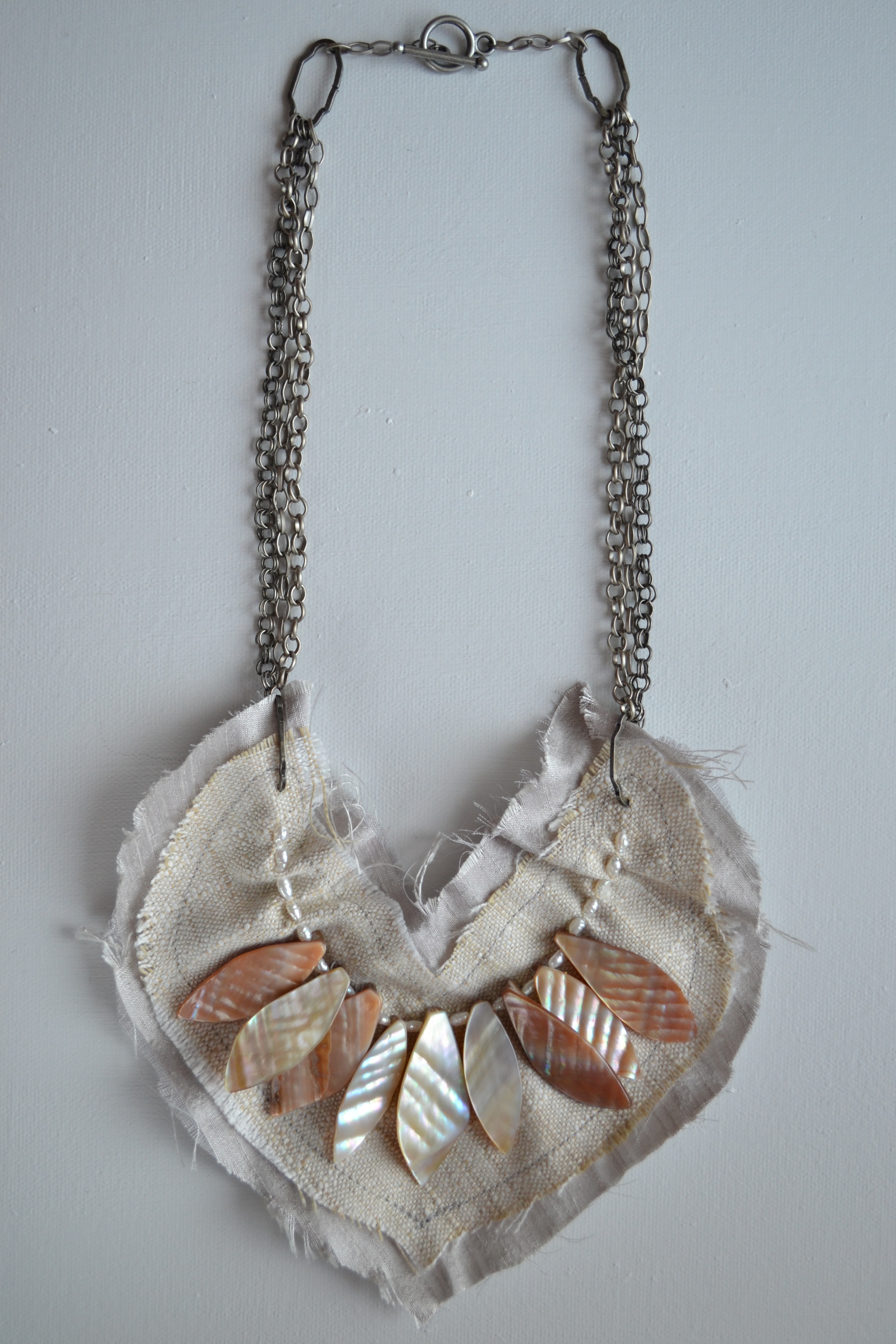 Bib Style Necklace (Grey Silk and Natural Linen)
Add this stunning piece to a simple t-shirt or tank top, or wear with a beautiful dress to complete your look to take you from day to night. Made with beautiful, neutral colors to pair easily with so many pieces in your wardrobe.
This piece is one-of-a-kind.
Made with - A natural color linen and light grey silk. Also featuring a row of alternating freshwater pearls and dagger shaped mother of pearl shell pieces attached to the bib. Gathered on either side of the bib are five freshwater pearls. A triple brushed silver color link chain with a toggle clasp finishes off this piece.
Length of Necklace (From one end of the chain down to the dip at the top of the bib and to the other end of the chain) – 20" Bib Hight - Approx. 6" Width of the bib - Approx 6"
Stock #NF-16