Arrow Style Necklace (Brown and deep salmon color geometric fabric)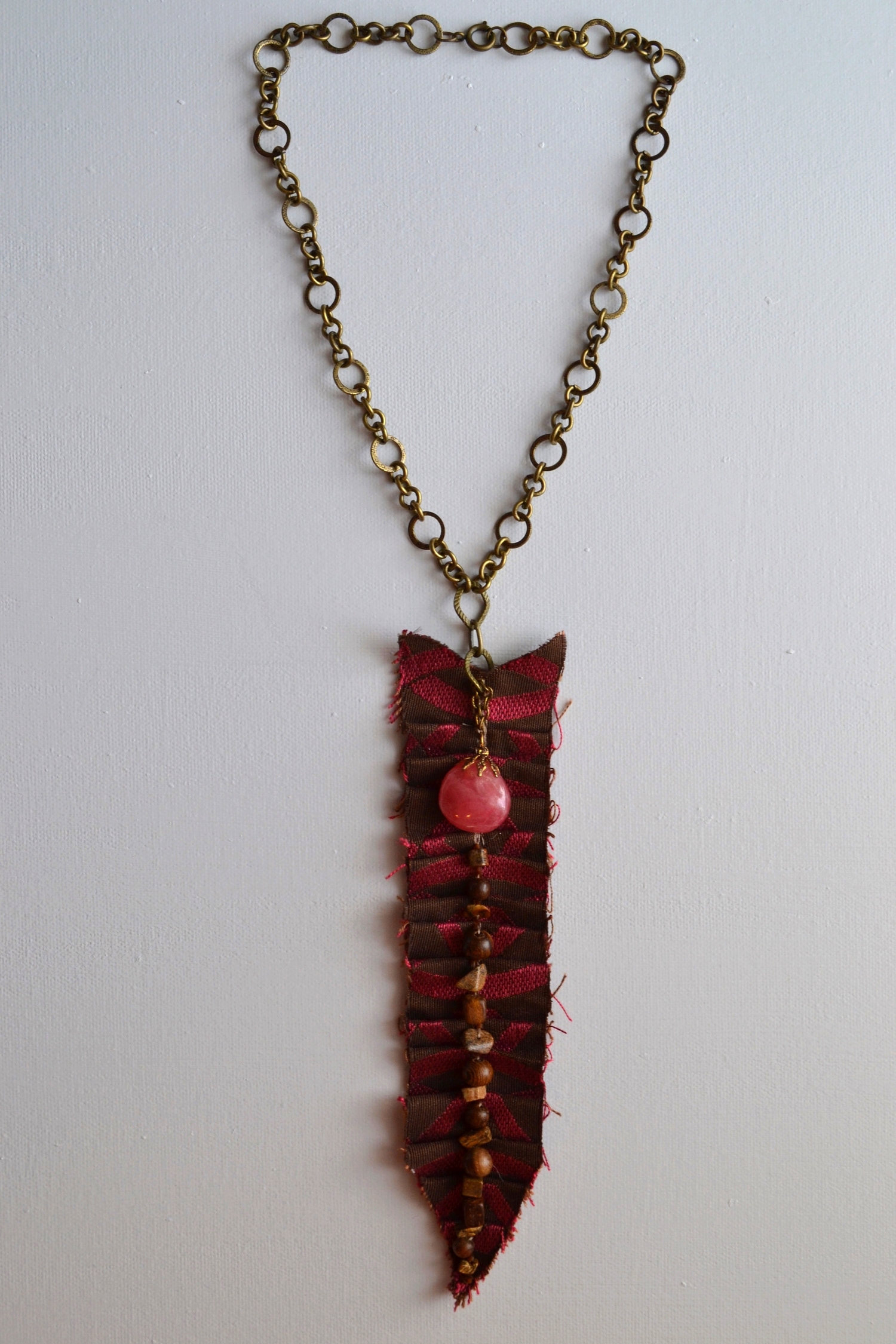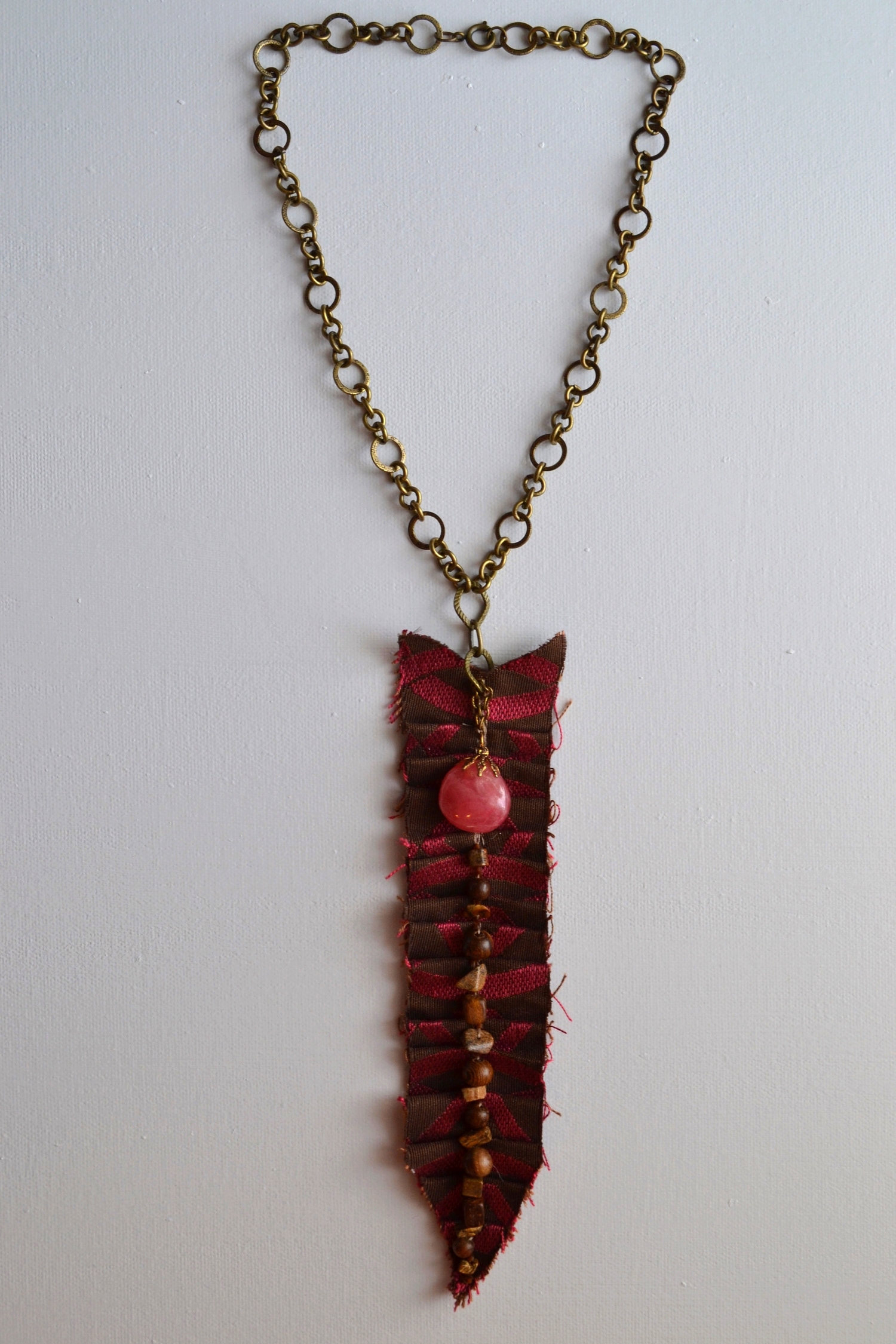 Arrow Style Necklace (Brown and deep salmon color geometric fabric)
The perfect adornment to your fall outfit. This piece is long enough to peak out from the bottom of a circled scarf during the chilly months.
This piece is one-of-a-kind.
Made with - Brown and deep salmon color geometric folded fabric. The stone pendant hangs independently from the rest of the 'arrow'. Also featuring multi- colored stone and wooden beads hand sewn down the center. Antique gold chain.
Chain Length – 17" Pendant Length - 8" Pendant Width - 1 1/2"
Length to the bottom of the pendant when worn - 17"
Please Note - This piece is made with fabric that is left raw around the edges. It will arrive to you slightly frayed on the edges, and will fray even more beautifully over time. This is the intention of the piece, to give it more dimension and interest. You can always trim the length of the fray to your liking once you have purchased this piece.
Stock #NF-07