Arrow Style necklace (Blue Silk)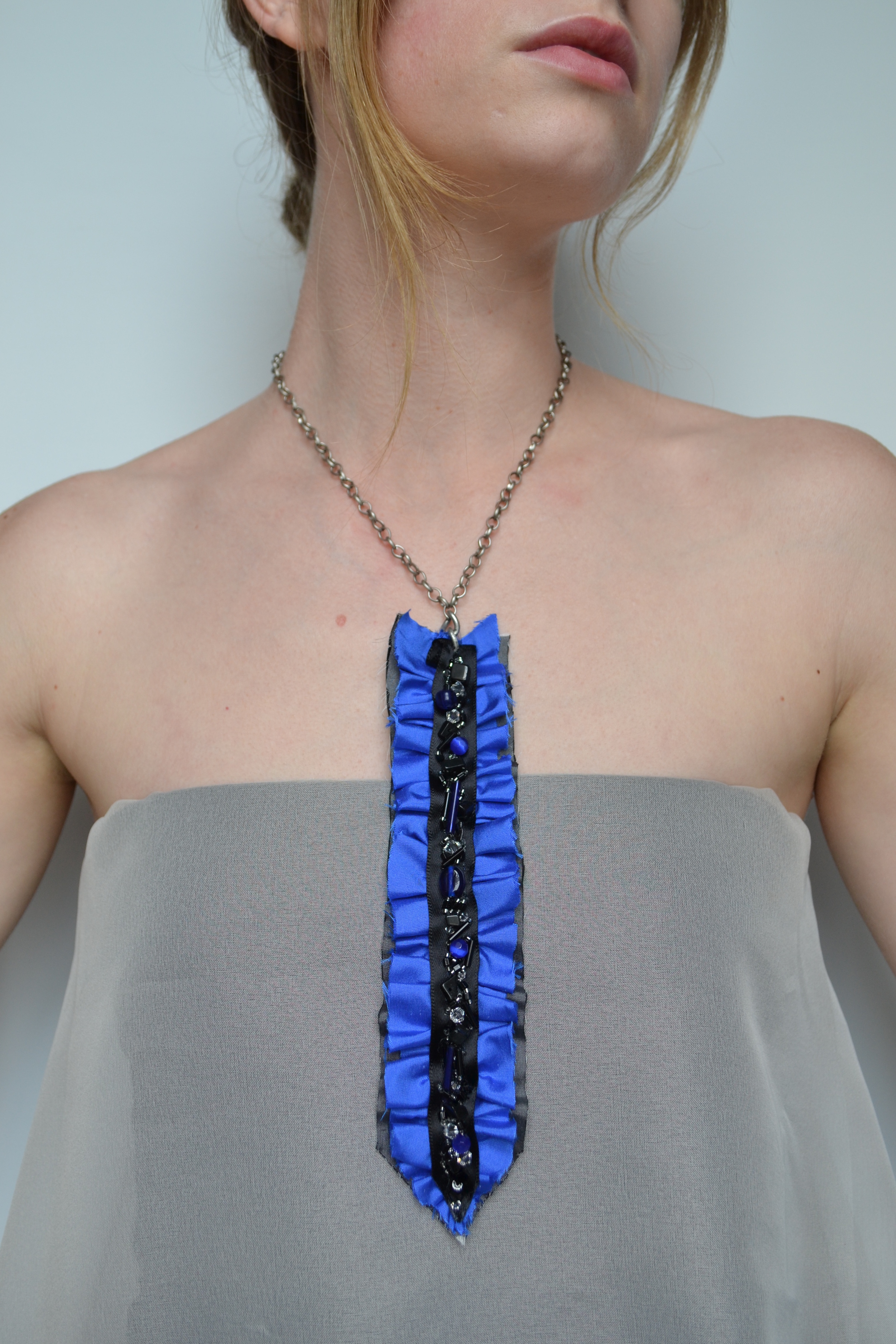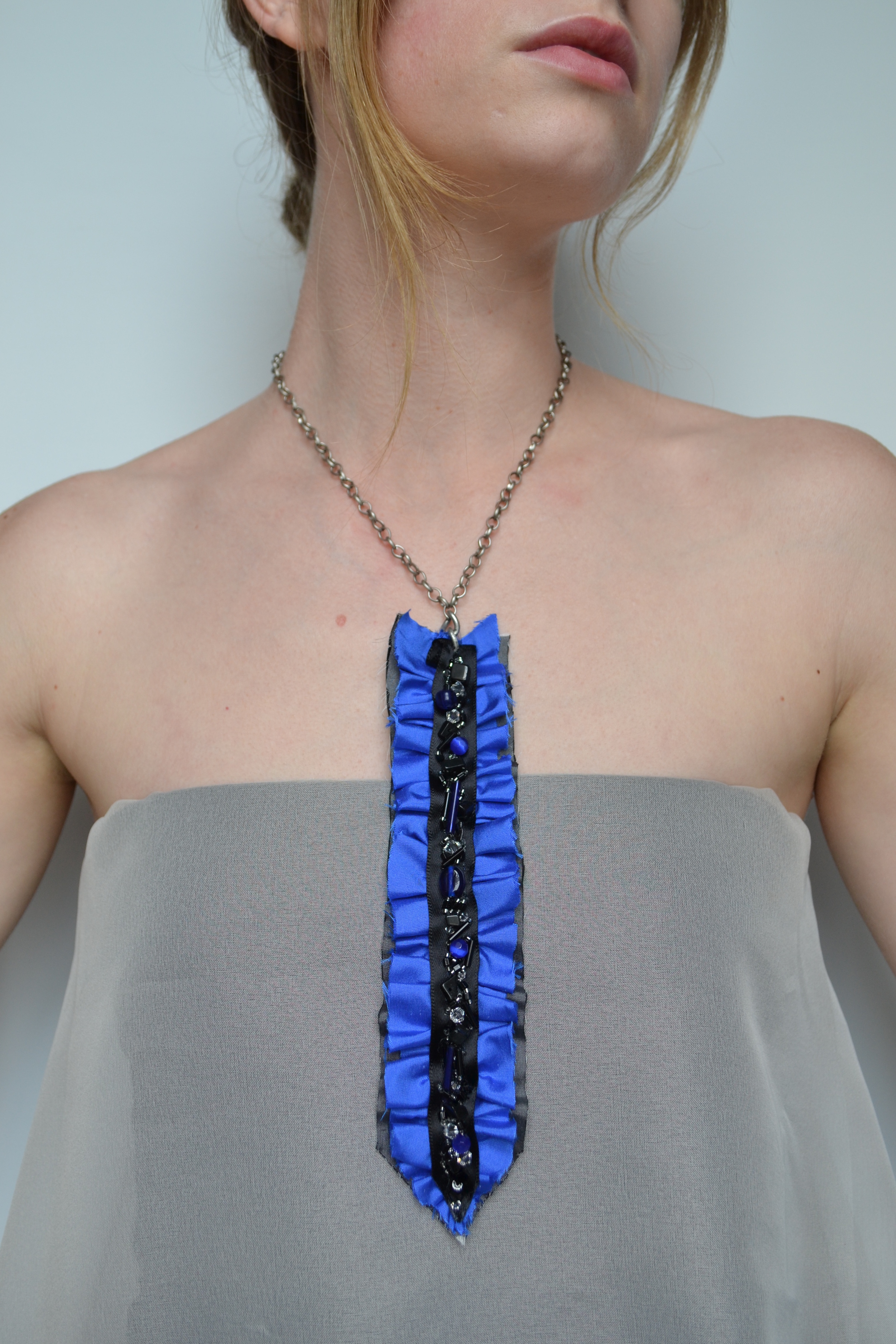 Arrow Style necklace (Blue Silk)
A bold and bright piece to compliment a black, grey, white, or silver outfit. Perfect for day and evening wear. Turning heads is to be expected when wearing this beautiful shade of blue. This piece is even long enough to peek out from underneath a light scarf circled around your neck.
This piece is one-of-a-kind.
Made with - Bright royal blue color, gathered silk. With a piece of dark grey silk on the back to compliment the long cluster of black glass, clear crystal and matching blue glass beads, hand sewn down the center onto a piece of 1/2" wide black satin ribbon. This piece has a satin silver color link chain with a round lobster claw clasp
Chain Length - 18" Pendant Length - 8" Pendant Width - 1 3/4"
Length to the bottom of the pendant when worn - 17"
Please Note - This piece is made with fabric that is left raw around the edges. It will arrive to you slightly frayed on the edges, and will fray even more beautifully over time. This is the intention of the piece, to give it more dimension and interest. You can always trim the length of the fray to your liking once you have purchased this piece.
Stock #NF-05