Drifter Pendant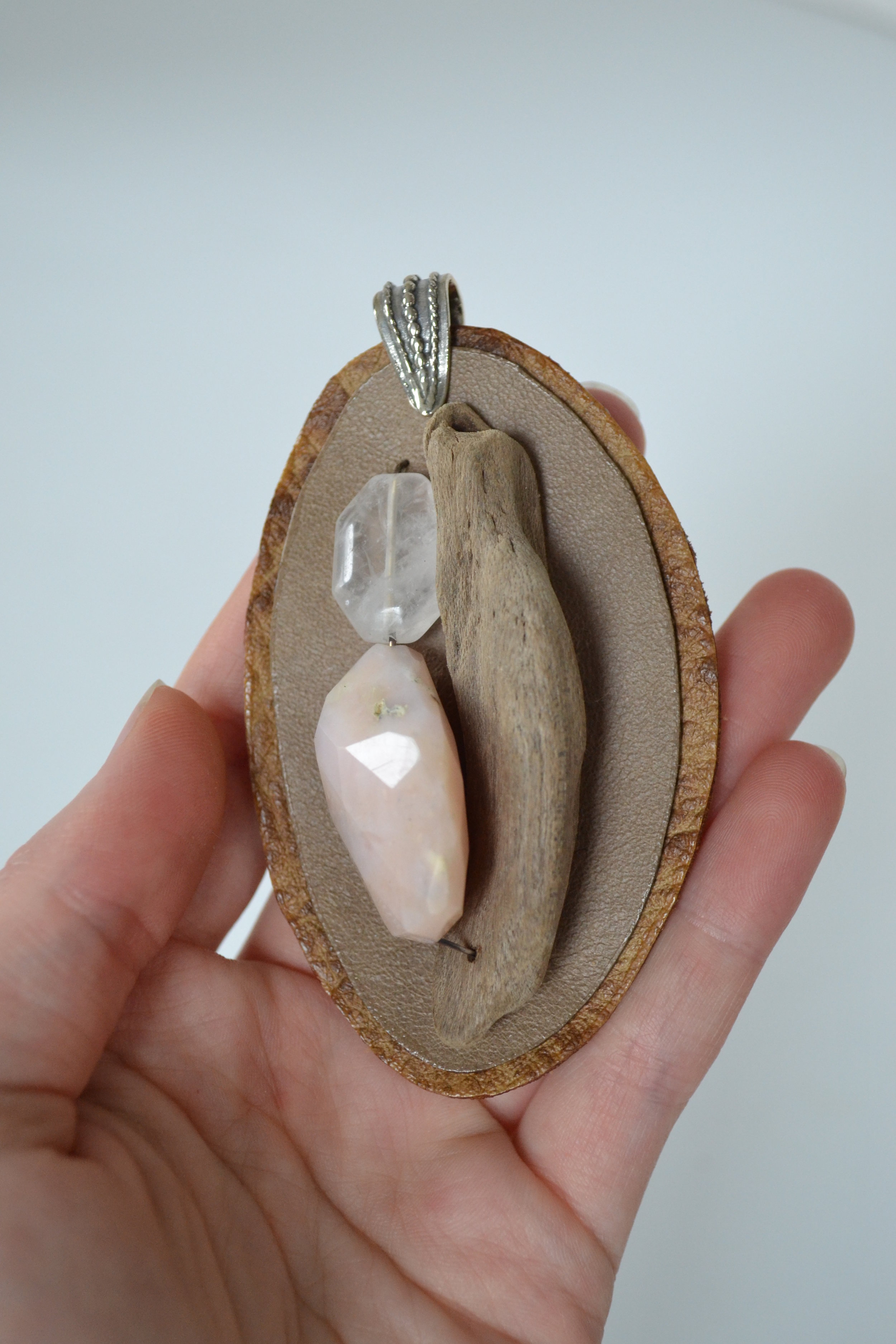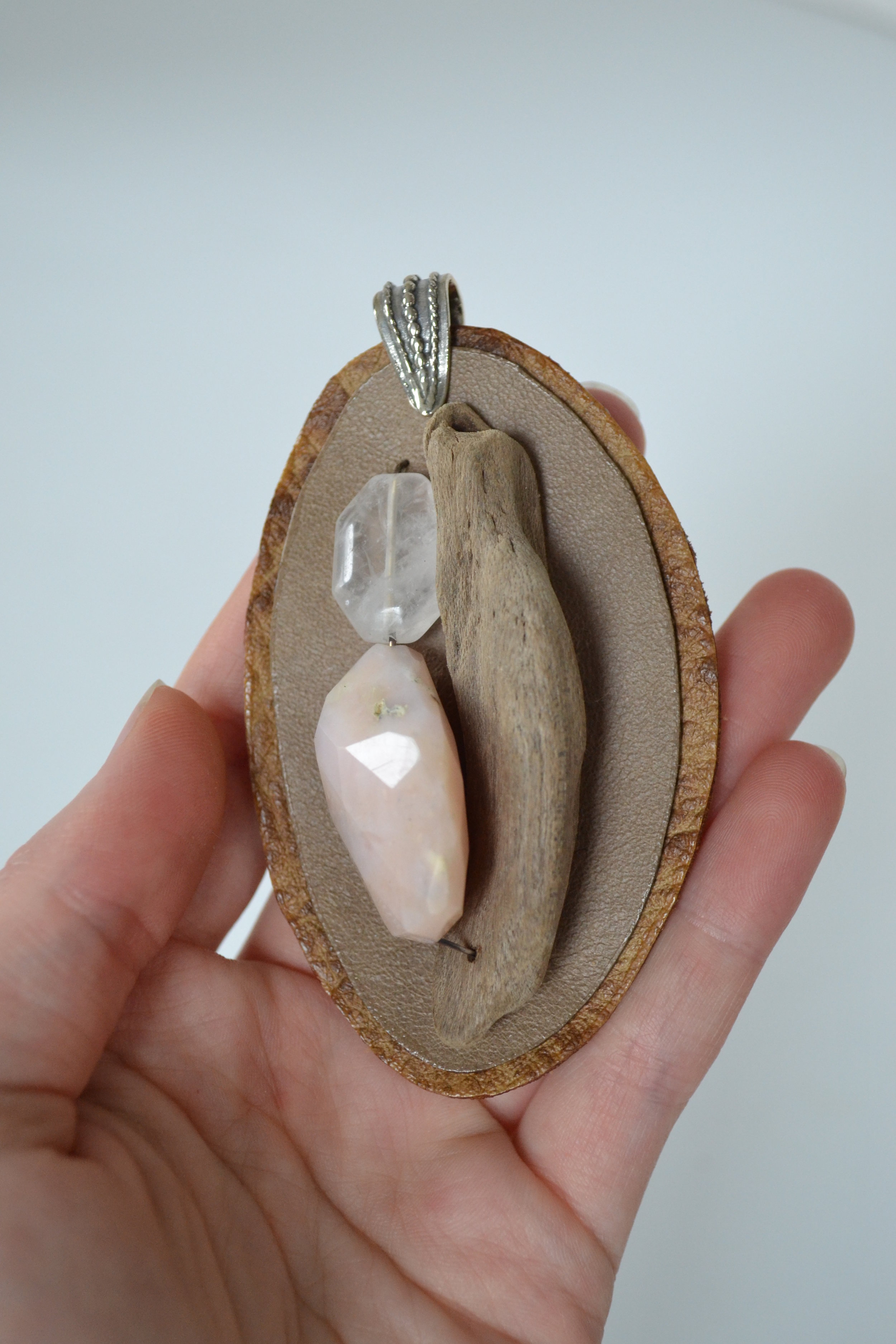 Drifter Pendant
The Drifter Pendant - Effortless, elegant, simple, perfect for every outfit, everyday.
Wear The Drifter pendant simply on a collar or, layer your look with multiple necklaces.
Note : This pendant is sold separately from the collar shown in the pictures.
A naturally simple yet standout piece to easily take you from day to night. Inspired by nature and dance, the Drifter style pendant highlights a collection of natural elements against a soft leather background. I often imagine the elements are dancing, drifting back and forth with each other on the pendant. The driftwood giving the piece a 3D effect, it appears as if it is growing legs and leaping right off of the leather. Movement and ease are the affects this piece is meant to have for you.
I find the Drifter Style pendant to be an easy piece to travel with. The natural colors in the elements easily coordinate with my clothing choices, so this eliminates the need for carrying (or worrying about) extra jewelry as I travel.
A piece of Argentium (Sterling Silver) wire secures all of the surface elements together, and to the leather. It should be expected that there will be some slight movement in the hanging elements.
The back of the pendant is finished with a soft piece of leather so it will be comfortable against your skin.
This piece is one-of-a-kind.
Elements -
Driftwood
Rose Quartz
Sterling Silver
Speckled Brown Leather
Dark Tan Leather
Pendant Size - 2"w x 3 1/4"t
Note : This pendant is sold separately from the collar shown in the pictures. Click here to shop our range of comfortable collars.
Stock #PD-68-07