Hammer Detail, Round Wire Collar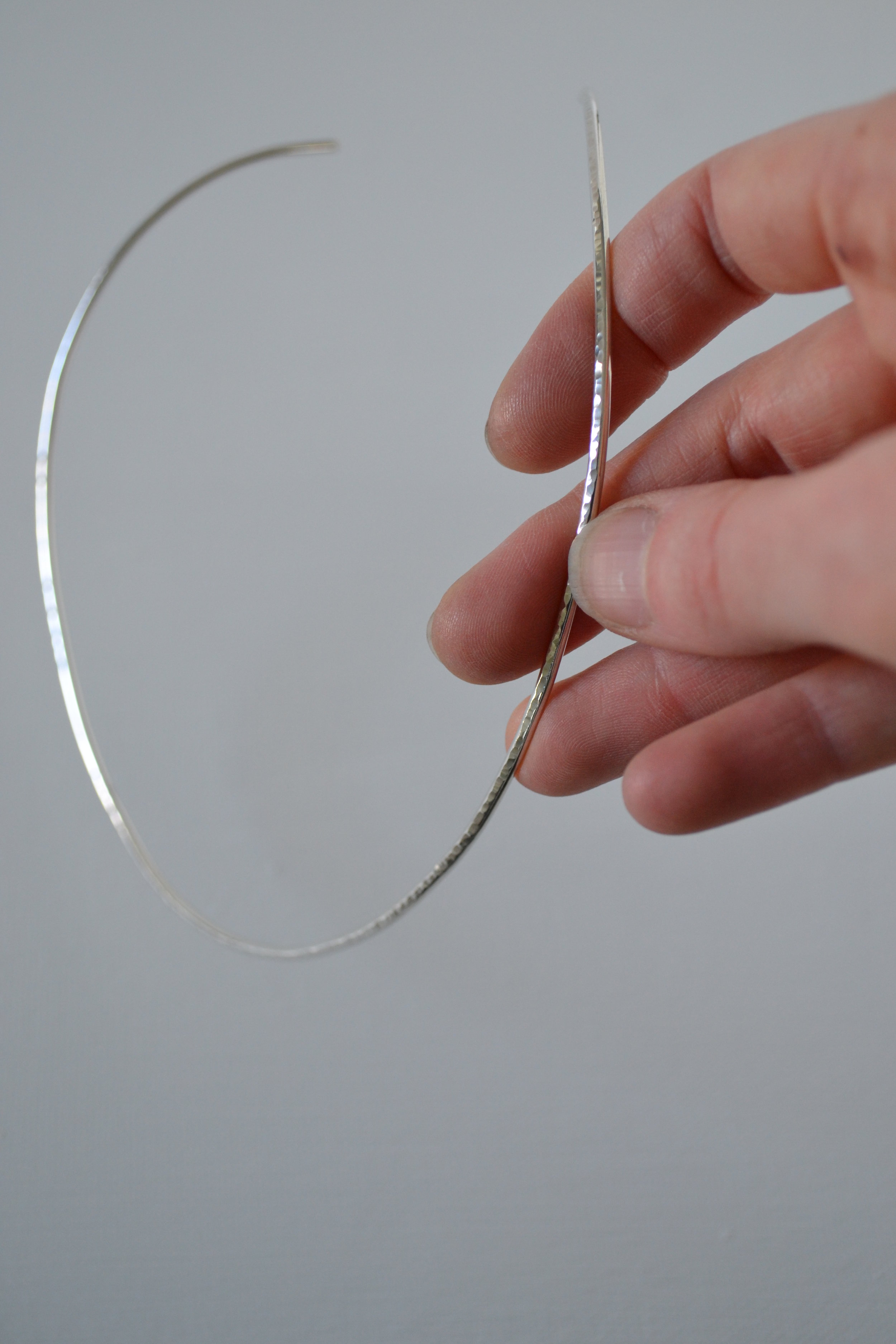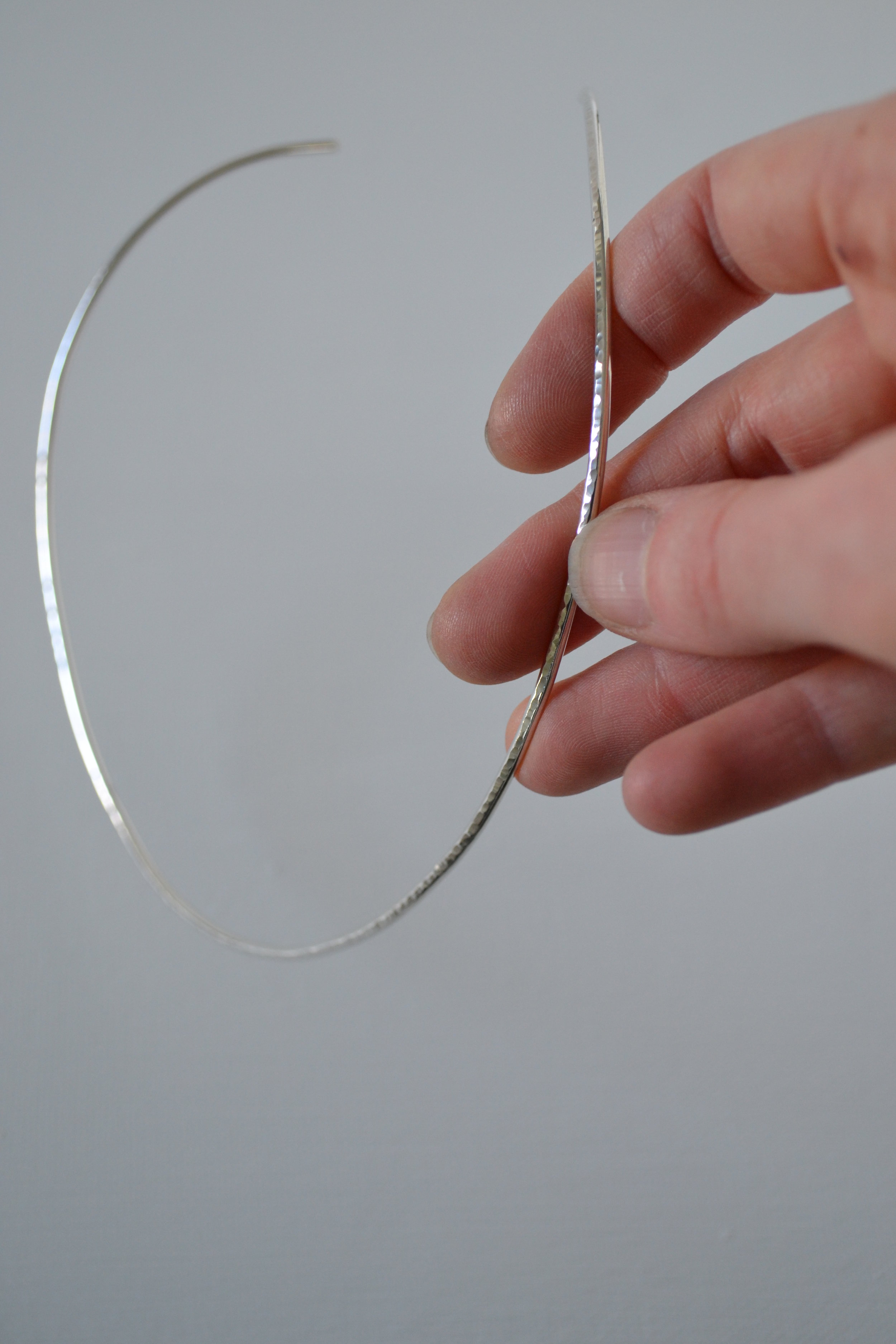 Hammer Detail, Round Wire Collar
The most comfortable style of necklace/chain for your pendants - The Collar.
I used to be adverse to the idea of wearing a collar style necklace to hold one of my many pendants around my neck. I thought the pendant would fall off, I thought the collar was to close to my neck and would be uncomfortable, though, once I gave it a chance I found that the collar was, in fact, the most comfortable piece of jewelry I own! I now wear a collar necklace everyday, and love it!
The collar rests comfortably on your collarbone and distributes the weight evenly. It eliminates the discomfort that would be caused when a chain is being weighed down by a pendant and continuously rubbing and pulling against your neck.
It is the easiest necklace to put on - no clasp, no hassle, I love it!
Perfect for those who have a hard time opening those tiny lobster claw clasps.
- This collar will fit all bails (the loop at the top of a pendant that holds it on a chain) that are used on the "Slice", "Abyss" "Drifter" and the "Seabed" style pendants that are sold without a chain.
Length and Dimensions - 16" - Meant to fit close to your neck - 2mm round.
Elements - Solid Argentium Silver.
What is Argentium Silver -
Argentium® silver is made with 100% recycled silver, manufactured in the USA, and it is purer than traditional sterling silver, with it's content being 93.5% silver.
Need your collar professionally shaped to your neck? Anytime you visit me at a show I will be happy to reshape your collar to fit you comfortably.
• Care
Storing your silver inside the zip bag provided after each wear is always the best practice. This prevents tarnish considerably.
This collar can be washed under warm, soapy water after wearing. This helps to remove all of the impurities that can be picked up from the oils on skin, and the pollutants in the air. This should always be done after wearing sunscreen or lotion.
All of my solid silver pieces can be dipped in a silver jewelry cleaning solution.
Silver pieces can also be shined up with a silver jewelry polishing cloth before or after wearing.